Gauri Lankesh murder: BJP's Ravi Shankar Prasad turns up the heat on the Congress
Anurag Dey
| Updated on: 8 September 2017, 15:19 IST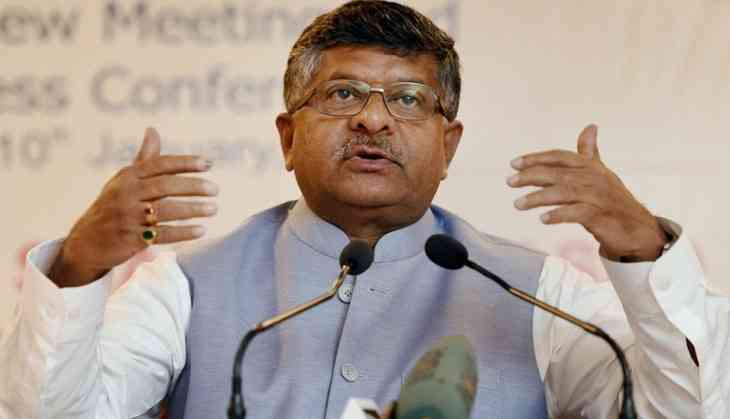 Subscribing to claims that slain journalist Gauri Lankesh was working to bring Naxalites into the mainstream, the BJP has demanded to know if her efforts were approved by the Congress government in Karnataka and why the state was unable to provide her security.
Addressing a media conference in the national capital, BJP leader and Union Law Minister Ravi Shankar Prasad also questioned the efficacy of the SIT probe into the murder following Congress vice president Rahul Gandhi's bid to link RSS-BJP ideology with the murder.
"Her brother Indrajit has gone on record saying Gauri Lankesh was a Naxalite sympathiser and was endeavouring to bring them into mainstream. She brought her friend Nagraj to the mainstream which did not go down well with the rebels, they did not approve her efforts," said Prasad, referring to former Naxal leader Sirimane Nagaraj.
"We want to ask the Karnataka government, if Gauri Lankesh's efforts to get the Naxals surrendered, was approved by the state government. If she was doing it by government approval why did not was she provided with security?"
"Why did the chief minister and his government made no efforts to give her protection? This is a serious question which the Congress government needs to answer," he said.
Nagaraj has dismissed assertions of Maoists being involved in Gauri's murder.
On Rahul Gandhi's allegations
"Even before the 'I' of investigation started, Rahul Gandhi, who always speaks without any homework, certified that the murder was a Sangh conspiracy," said Prasad.
"We ask Karnataka Chief Minister Siddaramaiah: when Gandhi has given this unilateral and malafide verdict, what will his police probe now? We want to ask the CM whether he agrees with his views. If yes, then what will be the efficacy of the entire probe?" he asked.
Referring to the Karnataka government yet to crack the rationalist M M Kalburgi murder case, Prasad advised Gandhi to question Siddaramaiah instead of the BJP.
"This is not the first time that such a murder has taken in place in Karnataka. Killers of Kalburgi have still not been arrested. Rahul Gandhi keeps on asking us, did he even ask once the Karnataka CM why isn't there any arrest in the Kalburgi case."
"What is wrong is wrong and there is should not be any politics on this. We expect the Congress government to probe the murder with honesty and sincerity and arrest the culprits instead of indulging in politics," he said.
Selective outrage
Prasad also flayed 'liberals' over their silence on murders of RSS-BJP workers.

"Condemning every murder is the right thing to do and it is the Indian norm. We respect everyone's right to express their feelings. But why is that all my liberal friends who speak strongly and eloquently against killing of journalists or even Maoists and Naxals, maintain a conspicuous silence when RSS-BJP workers are killed.

How many RSS workers have been maimed, tortured in Kerala, Karnataka. Don't RSS workers have the right to follow their ideology? RSS-BJP workers are being subjected to state patronised violence but my liberal friends have maintained a conspicuous silence. This hypocrisy needs to be exposed," he added.