France's Pogba sad to see Buffon in tears after Italy's Euro exit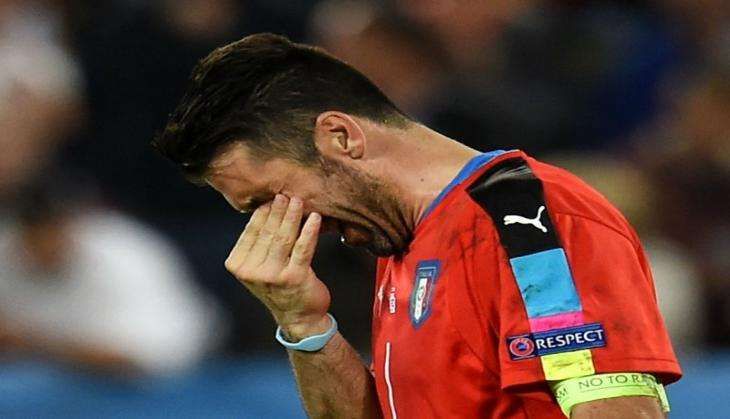 France's star midfielder Paul Pogba has admitted that he felt extremely sad to see his Juventus teammate Gianluigi Buffon crying following Italy's European Championship elimination, but expressed his delight to make it through to the semifinals of the tournament.
France claimed a comfortable 5-2 win over Italy in their quarter-final clash at the Stade de France to set up a last four encounter against world champions Germany, who defeated Italy in a bizarre 6-5 penalty shootout.
Pogba, who scored a goal in the win against Iceland, said that Germany would provide a tough test to his side while adding that the same would have been expected against Antonio Conte's side had they progressed.
Jubilant with the win, the 23-year-old midfielder said his side are now looking forward to maintain their winning momentum in order to book their place in the tournament finale.
Pogba, however, expressed his disappointment over Italy's penalty defeat to Germany, saying that Buffon's side performed really well during the tournament and that he felt extremely proud of them.
"To see Gigi crying made me feel very bad sat in front of the television. He is a great goalkeeper, he gave his best and so did the team. They produced a very good game, but this is football," Pogba was quoted as saying by goal.com.
France will now lock horns with Germany in the mouth-watering semifinal clash in Marseille on Friday.
-ANI