Farmer Israr: will vote for Owaisi if he campaigns for special package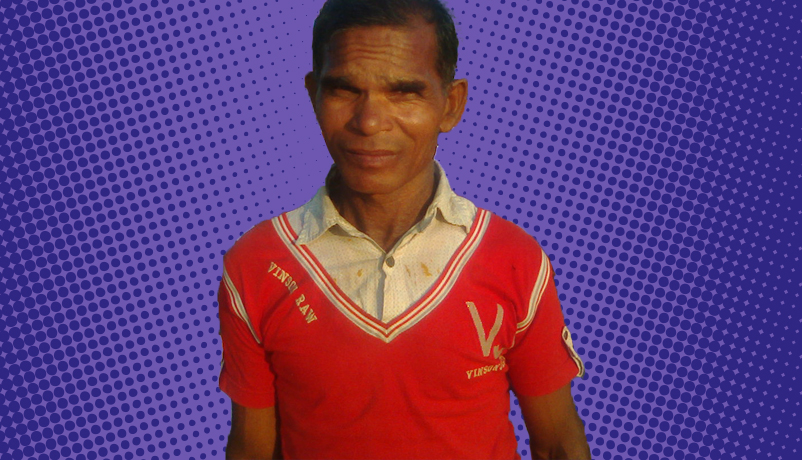 The suffering
Mohammad Israr Alam is a farmer in Janatahaat village in Kishanganj. His wife runs a kirana store
They lost all their children at birth or soon after, due to lack of basic healthcare
The promise
Israr is voting for AIMIM\'s Akhtarul Iman, because he\'s promising a health centre
Owaisi\'s campaign for a special package for Seemanchal is also a reason
More in the story
Israr\'s take on what Nitish did for farmers
His opinion on Prime Minister Narendra Modi
Elections are not just about politicians. They're about people and issues. And what will really drive their vote.
Catch is, therefore, starting a 'People of Bihar' series, which will daily capture what different impact groups across the state are feeling. This is true insight on the Bihar election: up-close and hyper-personal.
Mohammad Israr Alam is a farmer in the Janatahaat village in Kishanganj district. He grows rice and also owns a small kirana shop that his wife runs. They make enough to get by and even end up saving some money for their old age.
Their relative prosperity isn't because of any exceptional harvest or because business has been good.
"We have no liabilities, all our children died young," Israr says nonchalantly. After a long pause, his voice begins to break. "They could have been saved if we had proper medical facilities nearby," he says.
Israr doesn't want to speak about it anymore. All that could be ascertained was that some died during childbirth, while some died of ill health.
Perhaps a little embarrassed at his show of emotion, Israr rushes to bring some food. He's extremely generous, and shares whatever has been cooked at his home.
Changing the topic, he says: "But MLA sahab has promised to build a proper health centre in our village."
Israr's village falls in the Kochadhaman constituency. Even though the sitting MLA is the Janata Dal (United)'s Master Mujahid Alam, the 'MLA sahab' he is referring to is Akhtarul Iman.
Iman, then in the RJD, represented the seat from 2005 to 2014. He had to resign after he quit the RJD to join the JD(U). This time, he is contesting on the ticket of Asaduddin Owaisi's AIMIM, of which he is the Bihar unit president.
Over a meal of rice, vegetables and an apple, Israr discusses his choice in the upcoming assembly elections.
Do you think enough has been done for farmers like yourself?
We hardly received anything. There has been no loan waiver, no compensation for the floods and no support in terms of seeds and fertilisers. We don't even have proper markets to sell our produce.
It is nearly impossible to sustain oneself through farming alone. It is fortunate that my wife runs our kirana store.
Whom do you blame for this?
I don't know whose responsibility it is, the Centre's or the state's. All I do know is that farmers like me don't get what is due to them. Clearly, someone somewhere isn't doing his job.
I think the fault lies with the dalaals (middlemen). They are extremely powerful. They control the market, they have warehouses and transportation facilities. And most of them are politically connected as well. Poor farmers have no power against them.
Israr and his wife lost all their children at birth or soon after, due to lack of basic healthcare
How would you assess Nitish Kumar's performance as Chief Minister?
I feel he is a good man. He has done some work, such as building roads and providing electricity. But that isn't enough. He did nothing for farmers.
What do you think of Narendra Modi?
He talks a lot. That's all he does. Even he has no concern for farmers. When it comes to the poor, I feel the Congress was better.
Who are you supporting in these elections?
I will be voting for patang chhaap (kite, the symbol of the AIMIM). MLA sahab (Akhtarul Iman) did good work in our area. We want him back. The present MLA didn't do anything.
What is your opinion of Asaduddin Owaisi?
I see him as one of my own. He is a great leader. He speaks well and is highly educated.
Do you agree with his demand that Seemanchal deserves a special package?
Certainly. See for yourself how backward this area is. A special package is essential for us. If Owaisi campaigns for it, we will all support him.