Eye on Hindu vote: why UP govt wants to control temples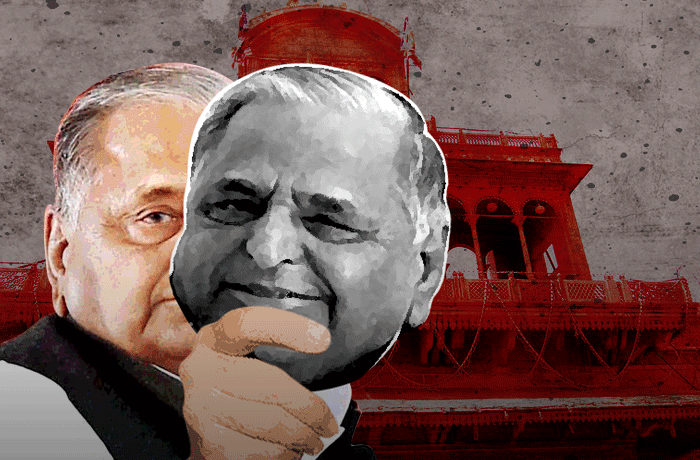 The idea
The UP govt plans to take control of Banke Bihari temple in Mathura, Vindhyachal temple in Mirzapur
The temples exploit, fleece millions of pilgrims, says govt
\'Temples have immense wealth, and govt control isn\'t a bad idea\'
The motive
\'But the timing of the move raises suspicion\'
SP may be eying Hindu votes through the move
UP goes to polls in 2017
The opposition
Banke Bihari priest denies charge of fleecing pilgrims
Temples do exploit, but govt should not interfere, says VHP
If state wants to control temples, it should also control mosques: VHP
Is Samajwadi Party eyeing to grab a pie of Uttar Pradesh's Hindu votes in the 2017 state elections? Some of the Akhilesh Yadav government's recent moves are things you would generally expect from the BJP.
The UP government is planning to take over the management of two important Hindu shrines - the Banke Bihari temple in Mathura and the Vindhyachal Devi temple in Mirzapur.
The temples - run by trusts now - attract millions of pilgrims every year, and, according to the government, they are exploited. Hence the state wants to step in.
"Pilgrims are fleeced and cheated in temples. We want to ensure they are not harassed and have a comfortable visit," says a senior official of the religious affairs department.
"We are planning a law that will let us run the temples, and are in touch with the law department. We want to take control of the temples and their surrounding premises," says he.
The official, however, denied that the government wants to project a pro-Hindutva face.
It's not a bad move, says political analyst Manoj Tripathi, as our temples can do with some transparency.
"Why did the medieval invaders raid our temples? Because of their immense wealth. Even today, temples have enormous wealth and nobody knows how the money is being handled," says he.
The timing of the decision, however, is important, Tripathi says.
"Why is the government taking the decision now? Why did the party not put it in their 2012 manifesto? They want to be seen as pro-Hindus now," says he.
He may have a point - a few months back the state government started taking Hindus on pilgrimage on government expenditure.
But taking over the temple might not be an easy task.
"How can the state government suddenly take control of the temple? A trust has been been running the temple for decades," says Nikhil Goswami, a priest at the Banke Bihari temple. "We will fight it tooth and nail."
Goswami denied the allegation that devotees were fleeced and cheated: "We do not charge even an extra rupee. It is all hearsay."
The Vishwa Hindu Parishad (VHP) also opposes the idea of the government controlling temples. "We don't deny that people are not exploited in the temple. But we are trying to stop it," says Shailendra Tripathi, VHP's additional general secretary (Lucknow region).
Any devotee feeling exploited at any shrine in any city could call on the VHP's helpline number there would be a volunteer to help, according to Tripathi.
"Temples have been managed by trusts for ages and the practice should continue. We don't want government interference," he adds.
"And why does that state government wants to take control of the temples alone? Are there no anomalies in the running of mosques? If the government says it wants to control running of all religious places, then we may consider the proposal," Tripathi says.