Exit polls: BJP has an edge in Goa, AAP makes its presence felt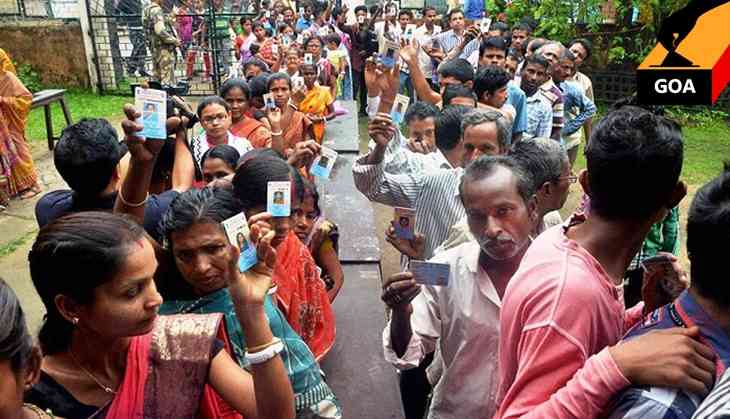 The results of the exit polls for Goa do not predict a clear winner for the recently held Assembly elections in the state. As expected, some exit polls suggest a close contest between the Congress and the BJP while others have given the saffron party a slim lead over its arch rival. However, what has been surprising is the emergence of Aam Aadmi Party (AAP) as a political force in the coastal state.
In fact, every exit poll has given AAP some seats which is a great feat considering the party is making its poll debut in the state which is considered to be the stronghold of the BJP and Congress. In fact, some exit polls have given AAP more seats than the Maharashtrawadi Gomantak Party (MGP) ,which has been the kingmaker in case of a close contest in the recent past. These predictions, howsoever unreliable, at least suggest that AAP's efforts to create a political space for itself in the coastal state, have not gone in vain.
Meanwhile, the MRC exit poll in collaboration with News X predicted 15 seats for the BJP, 10 for Congress and seven for AAP. The India TV C-voter exit poll claimed that the BJP will win 15-21 seats while Congress remains second with 12-18. It adds that AAP will win 0-2 seats while others would end up with 2-8 seats.
Similarly, India Today My Axis gave BJP a slim lead with 18-22 seats followed by Congress with 9-13. They predicted 0-2 seats for AAP while 3-6 seats to MGP and 1-3 to others. The CNN News 18-Gramener poll of polls claimed that BJP leads with 19 seats followed by Congress with 14 and 6 to AAP. The NDTV poll of polls gave BJP 18, Congress 12 and others 3.
Earlier, it was being speculated that rebel RSS leader Subhash Velingkar, who launched a new party that contested elections, and MGP will spoil BJP's chances of returning to power. However, if these predictions are to be trusted than that factor seem to have not worked against the ruling party. In fact, if BJP returns to power, it would be for the first time that it will win two consecutive elections in the state.
If these predictions do come true then it completely negates the anti-incumbency factor against the BJP and also debunks the theory that moving Union Defence Minister Manohor Parrikar out of Goa would have hurt the party's prospects in the assembly elections.
Goa has a total of 40 seats that went to polls on 4 February whose results would be announced on 11 March. If BJP does manage to stage a comeback, it will be yet another setback for the Congress whose presence is constantly declining from the states that were once considered its strongholds. In fact, experts from Goa claim that the rise of AAP is a direct consequence of the decline of the grand old party. They claim that AAP has managed to eat into Congress' vote share which should certainly be a cause of concern for the party high command in Delhi.