Ex-MLAs in Haryana are crying for better emoluments. Why they might have a point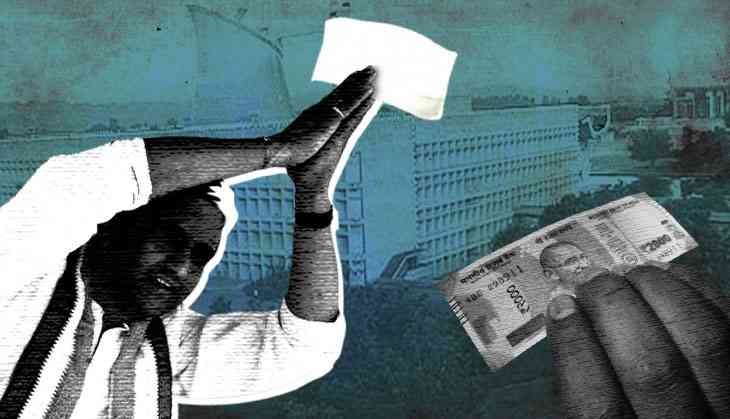 Cutting across the party lines, ex-MLAs in Haryana stand an agitated lot. Not only are they disgruntled at the low basic pension that they are getting, they are also very annoyed with the Manohar Lal Khattar led Bharatiya Janata Party (BJP) government in the state for not having revised their dearness allowance over the last two years.
They claim that the basic pension being given to them along with other facilities is far less than what is being given by many other states that are ranked far below Haryana in terms of their economy. These include states like Chhattisgarh, Jharkhand, Madhya Pradesh, Uttar Pradesh and even the neighbouring hill state of Himachal Pradesh, Ironically, it is the BJP that is in power in these states.
At present there are 290 former MLAs in Haryana. A meeting of the ex-MLAs Association of Haryana was held on Saturday where the participants once again discussed the issues. They have now aired hope that the Khattar government would address their concerns during the forthcoming Budget session of the state Assembly failing which they would be calling a general house of the members to decide upon the future course of action.
"The ex-MLAs function almost like the sitting MLAs in society. They are expected to shell out money at various social events where they are called. With a low pension and paucity of other benefits most of them are undergoing a tremendous constrain. While the government has gone ahead doling out benefits to the sitting MLAs and increasing their salaries, this has not been the case as far as ex-MLAs are concerned. Earlier, the pension of the ex-MLAs was increased whenever there was a hike in the emoluments of the sitting MLAs. On top of this we have been deprived of our dearness allowance," says former Congress MLA Rann Singh Mann.
Two-time Indian National Lok Dal (INLD) MLA from Bahadurgarh Nafe Singh Rathi pointed out, "Around 50 per cent of the ex-MLAs are living a life of poverty. Around 95 per cent of us are more than 60 years of age and around 90 per cent are on medication."
The ex-MLAs had recently sent their colleague Ranbir Singh Mandola to different states to gather information on the perks being paid to the former legislators there. Rathi disclosed that while the basic pension of a former MLA in Haryana is Rs 10,000 per month. He said that Maharashtra is giving Rs 50,000 with an annual monthly increase of Rs 2,000, Karnataka is giving Rs 40,000 with an increase of Rs 1,000 per month annually, Jharkhand is giving Rs 30,000 with an annual monthly increase of Rs 3000 to Rs 8,000, Madhya Pradesh is giving Rs 20,000, Uttar Pradesh Rs 25,000 and Himachal Pradesh is giving Rs 36,000 with an annual increase of Rs 1,000 per month.
The ex-MLAs of Haryana want a cashless card facility for availing medical treatment against the compensation at government rates for their families. They say that Himachal Pradesh is providing the families of ex-legislators medical facilities given to class one gazetted officers, Uttar Pradesh and Maharashtra are giving a complete reimbursement while Madhya Pradesh and Chhattisgarh give a monthly medical allowance of Rs 15,000 along with reimbursement of indoor and outdoor treatment to the whole family. Similarly the Jharkhand and Karnataka governments give a medical allowance of Rs 5,000 besides reimbursement for treatment.
In terms of travel facilities, a former MLA in Maharashtra is entitled to 35,000 km railway travel in AC first class along with a second class facility for an attendant besides free bus travel along with one person. Karnataka government provides Rs 1 lakh per year to its former legislators for air and train travel besides free bus travel with one person. Jharkhand is providing Rs 3 lakh for air, rail or fuel charges besides free bus travel along with one person.
Chhattisgarh too gives Rs 2 lakh for rail and air travel along with the free bus travel along with one person while Madhya Pradesh gives a facility of 15,000 km free rail and air travel outside the state along with unlimited free air, rail and bus travel within the state. Uttar Pradesh government provides Rs 1 lakh for travel of ex-MLAs which includes rail coupons worth Rs 50,000 along with Rs 50,000 as fuel allowance.
Himachal Pradesh provides Rs 1.25 lakh for air, rail and travel by private vehicles along with free bus travel with one attendant. But the Haryana ex-MLAs are only entitled to free bus travel for themselves only. "We have even offered to deduct money from our pensions and issue a bus pass for the couples," said an ex-MLA.
The former MLAs of Haryana said that in terms of other facilities Maharashtra government allows free travel in local trains and steamers to its former legislators besides the facility to stay at rest houses at normal rates. The Karnataka government provides facilities worth Rs 1 lakh along with Rs 50,000 for hearing aids and Rs 10,000 for dental care.
The Jharkhand government charges just Rs 100 for their stay in Jharkhand Bhawan in Delhi while the Chhattisgarh, Madhya Pradesh and Uttar Pradesh governments provides this facility at their bhawans in Delhi and state rest houses at nominal rates.
In case of Himachal, the ex-MLAs get a loan of Rs 15 lakh for a house or a car at an interest rate of 4 per cent. Their phone charges are taken care of and they get to stay at government facilities at nominal rates.
But in Haryana's case, an ex-MLA is supposed to pay Rs 750 per day for staying at Haryana Bhawan and Rs 500 at rest houses. "This is far more than what the government charges from its officers and even journalists. To add insult to injury the staff is reluctant to provide us accommodation. They are often heard saying that there is no room available," said an ex-MLA.
Rathi said that even if the allowances paid to them at 245 per cent on their basic pension is taken into consideration, their total emoluments are far less than their counterparts in other states. To dispel the questions about some legislators getting total emoluments close to Rs 2 lakh for having been elected MLAs and MPs on multiple occasions, he claimed that the number of such persons does not cross five in the state.
If the former legislators are complaining of not being able to make the two ends meet, one can understand the plight of lakhs of people in the state who are underemployed on contract basis. It is a poor reflection on the state of affairs.