Did Najeeb Jung resign because BJP wanted him to go all out against Kejriwal?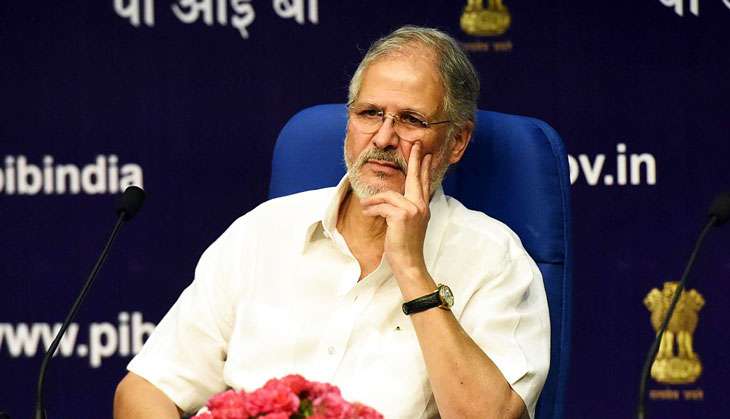 On 11 January 2013, Najeeb Jung, then vice chancellor of Jamia Millia Islamia, was one of the main guests at a function in which President Pranab Mukherjee released a stamp commemorating the Silk Letter Movement or Reshmi Rumal Tehrik.
The movement - in which Deobandi scholars Maulana Mahmood Hasan and Obaidullah Sindhi - tried to organise a revolt against the British - holds considerable importance in India's freedom struggle, particularly for the Darul Uloom seminary in Deoband.
The stamp release function was attended by various dignitaries such as then HRD minister Kapil Sibal, minority affairs minister K Rehman Khan and National Commission of Minorities chairman Wajahat Habibullah. But Jung's presence was important as Jamia, the institution he represented, was also a product of Indian Muslim nationalism like the Silk Letter Conspiracy. In fact, the institution was founded in 1920, barely four years after the "seditious" letters written on silk cloth were discovered by the British.
When Najeeb Jung came up to address the large gathering at Delhi's Vigyan Bhawan, he surprised everyone by making his speech in English. He was the only one among the Muslim dignitaries to do so. And he made it a point to stress that his command over Urdu is weak, which was strange because anyone who knows Jung would testify to the fact that he speaks perfectly good Hindustani. By making his speech in English, he was making a statement - that he didn't belong to this gathering, that he is no one's aadmi.
This small incident provides an important hint in understanding Jung's abrupt resignation as the Lieutenant Governor of Delhi on 22 December, 2016. It was his way of saying he is no one's aadmi.
Jung's rise
Many of Jung's critics within the Muslim community say that he is a quintessential "Sarkari Musalmaan" - that is one who would uncritically do the bidding of the establishment. But more than that, he is a perfect example of Delhi's English speaking bureaucratic elite - in his refinement, cosmopolitanism as well as his ability to mould himself according to the changing power equations.
He did his schooling from Delhi's St. Columba's School and graduation from St. Stephen's College. He went on to do a Master's in Social Policy from the London School of Economics and joined the Indian Administrative Service in 1973. As an officer of the Madhya Pradesh cadre, his formative years in the services were during turbulent 1970s. Some of those who have interacted with him say that his obsession with maintaining order stem from being a bureaucrat in that tumultuous period. Others say, that's just how he is.
Throughout his career, Jung has been known as a stickler for rules and imperious in his demeanour, though coated with a soft, anglicised politeness.
"He would adapt to the powers that be but not compromise beyond a point.. He would bend, but never crawl," said a retired bureaucrat who has closely observed Jung's trajectory.
Jung's first major assignment was in 1985 when Madhavrao Scindia became the railway minister and appointed him as his private secretary.
"Datiya neighbours Gwalior and Mr Scindia had heard about my work as collector. When he became railways minister, he called me. I consider him my mentor," Economic Times quotes him as having said.
Arguably, Jung's most critical assignment was as the Joint Secretary (Explorations) in the Union Ministry of Petroluem, a position he joined in 1993. He is said to have played a crucial role in the privatisation of the Oil and Natural Gas Company's Panna-Mukta oilfield that eventually went to a consortium of Reliance-ONGC and British Gas.
In 1994, he took leave from the services to join Asian Development Bank (ADB) in Manila. It must be remembered that at that time India was forced to open up its oil and gas reserves to private players in return for loans from ADB and World Bank. Therefore, Jung's career change was very much in line with the larger change in power equations in India's economy.
Jung came to be known as a "Reliance man" and one of his stints after quitting the services in 1999 was with the Reliance-funded Observer Research Foundation. However some people recall that during Jung's initial days as Joint Secretary in the Petroleum Ministry, he refused to give an appointment to Anil Ambani despite the latter trying very hard to secure an audience with him. It was only after extremely persistent efforts on Ambani's part that he finally did manage to meet Jung.
"That is how he is. He may agree with you, even help you, but he will make sure no one thinks he's your aadmi, that you own him in some way," says the retired bureaucrat.
Confrontation with AAP and resignation
Apparently it is this facet of Jung's personality that eventually drove him to resign as Delhi's LG. This is the only sense in which the resignation was "personal" as Jung has claimed. Otherwise, it seems to have been the result of political circumstances.
A source in the home ministry as well as one in the LG's office have confirmed that the Narendra Modi government at the Centre had asked him to escalate his confrontation with the Aam Aadmi Party government in Delhi, something that he refused.
"Jung acted on the Centre's directives because he is the Centre's appointee. Nothing wrong in that. But he was always governed by constitutional morality," said a source close to Jung who didn't want to be named.
Was he being asked to do something beyond this "constitutional morality" which forced him to resign? The official refuses to comment but states "let's just say that the government wanted to escalate matters before the Punjab elections".
Apparently the idea was to keep Kejriwal engaged in Delhi and prevent him from focussing on Punjab, where his party has a fighting chance in the upcoming Assembly elections.
Jung was already engaged in a tussle with the Kejriwal government over a number of issues so if his resignation stems from pressure from the Centre, it would mean that the Modi government is preparing for a far more serious offensive against Kejriwal.
News18 journalist and a close AAP watcher Rupashree Nanda tweeted that the LG was under pressure to file FIRs against two AAP ministers.
Sources: LG was under pressure to file FIRs against two top AAP ministers and he refused

— Rupashree Nanda (@rupashreenanda) December 22, 2016
If this is true, then Jung has actually helped his bete noire Kejriwal by resigning.
Another news report states that Jung's resignation wasn't planned as he had already applied for going for a brief vacation from 24 December.
All these point to a abrupt resignation driven by political pressures, rather than personal reasons.
Another important element in this entire puzzle could be the Shunglu Committee report that was submitted to the LG in on 27 November. The committee was setup by the LG to examine over 400 files on the decisions taken by the AAP government.
The findings and recommendations of the committee aren't known. It is possible that the next LG may use the recommendations to go after the AAP government, something that Jung may have been reluctant to do.
Sources say that when Jung met Modi on the latter's birthday, the PM remarked "Dilli ko aap hi chala sakte hain (only you can run Delhi)". Three months later, Jung is set to leave Delhi's Raj Niwas as a lonely man. Resigning was probably his way of saying that he wasn't the BJP government's man.