Delhi MCD election: Why Arvind Kejriwal must not resign. Again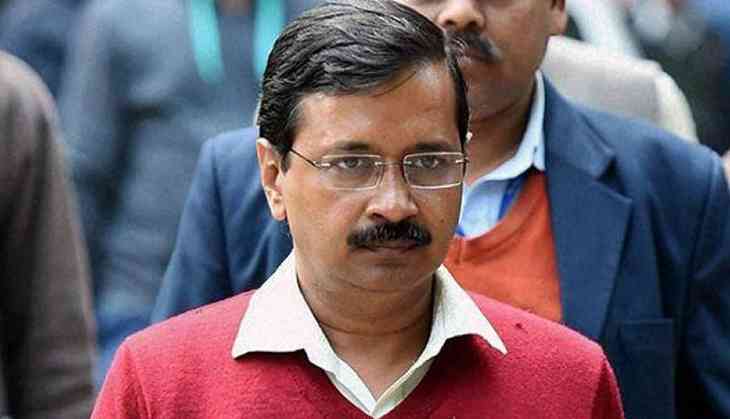 The rising clamour for Arvind Kejriwal's resignation, timed with predictions of the BJP sweeping civic polls in Delhi, appears to be based on a misplaced assessment.
AAP would be well advised not to succumb to the pressure. It should actually be a no-brainer to realise that if he quits again, the 'bhagoda' tag will be once again nailed to his head and AAP, unlike 2015, may not get another chance to recover from that setback.
A few noted critics as well as admirers of the AAP chief have been floating this proposal of late. Well-known journalist Pradeep Magazine had broached the subject on Twitter even before the MCD polls and the Rajouri Garden assembly by-poll, suggesting that "maybe" it was time for Kejriwal to give up power.

None other than Kejriwal himself had re-tweeted Magazine's tweet, without any accompanying comment. 'Retweets do not necessarily indicate endorsement' but the Delhi Chief Minister does seem to be indicating that he may not be averse to the proposal. Note what he reportedly said at the review meeting held at his house a day after the MCD polls.
"We are the product of a movement. We are not here to enjoy the pleasures of power. We will return to the movement," he said.
His opponents have, of course, already demanded that he should quit.
BJP sought his resignation over the Rajouri Garden results.
Kejriwal's former associate and Swaraj Abhiyan's founder Yogendra Yadav wrote an open letter to the AAP chief, seeking his resignation "if the AAP fails to win 136 (50%) seats" in the MCD polls.
"If you lose within two years of winning 67 assembly seats out of 70, then it is the demand of morality that you resign from the post of chief minister and your government should again seek the confidence of Delhi's voters on the principle of 'recall', which you mentioned two years back at Ramlila Maidan," Yadav wrote.
Faulty logic
However, the argument that a party should resign from state government if it fails to win a majority in civic polls defies logic. Firstly, AAP was never in power in MCD so there is no question of it loosing these elections.
Secondly, if one level of elections in our three-tier system did indeed amount to a referendum for another level, all of BJP's seven Lok Sabha MPs from Delhi should have resigned in 2015, when AAP swept the Delhi Assembly polls.
Indeed, BJP and Congress simultaneously won both polls twice in the last decade. While BJP won the Delhi civic polls in 2012 and 2007, Congress won the assembly polls in 2008 and 2003. In many other states too, different parties are in power at state level and at urban/rural local-body level.
The ghost of 2014
If Kejriwal quits now, he will be repeating what he has already done once. He and his party resigned from the Delhi government in 2014, ostensibly because the Centre was not allowing them to set up the anti-corruption ombudsman, Lokpal. AAP contested the Lok Sabha polls across the country just a month later and performed miserably. It won only 4 seats in Punjab, zero in Delhi and Kejriwal himself lost a much-publicised battle in Varanasi against Narendra Modi, then BJP's prime ministerial candidate.
In Varanasi, AAP had to face a massive negative campaign focused on maligning him as "bhagoda" (deserter), because he had run away from Delhi.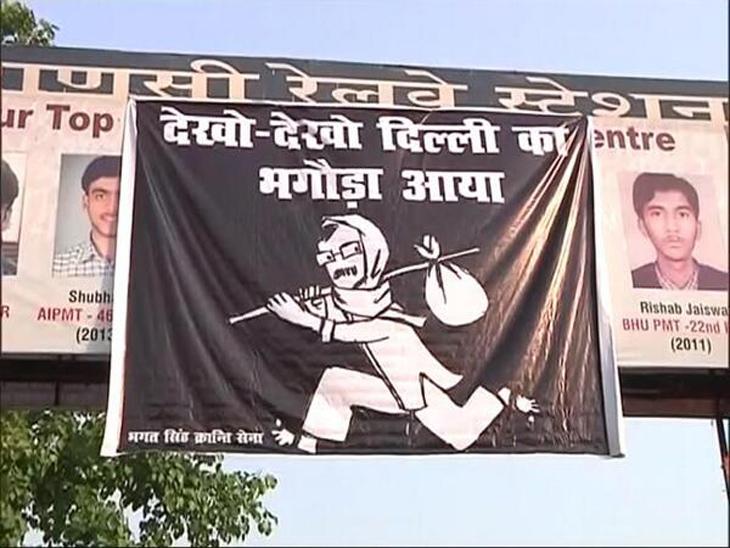 The ghost of that tag came back to haunt him earlier this year as well, when speculation surfaced that he might be fancying appointing himself as chief minister of Punjab if AAP wins in that state. It will most certainly come back if he quits now and will stick to him like never before. He risks being permanently branded as a weak politician who has no stomach for fights and runs away at the first opportunity available.
Party over power?
Magazine also re-tweeted an opinion piece published on a current affairs website on 24 April, which argues that Kejriwal must quit as Delhi CM after the civic polls, irrespective of the outcome, so that he "can" reinvent AAP and "be a counter to a resurgent BJP". He has in any case been traveling incessantly for the last several months, personally overseeing outreach efforts of his party in other states and leaving Delhi-governance to Deputy CM Manish Sisodia, his most trusted aide.
Is this a pragmatic solution?
https://t.co/ICE4dO9fne via @scroll_in

— Pradeep Magazine (@pradeepmagazine) April 25, 2017
Why can't Kejriwal continue doing the same? Building upon the party's base in other states is hugely incumbent upon the work that AAP does in Delhi. None of that will be possible if the party voluntarily rocks its own boat in the national capital. AAP is the only regional party in the country right now that is in power in one state, in opposition in another, has a significant vote share in at least one more and is all set to have about half a dozen MPs as well, soon.
AAP needs to hold on to all it has achieved, consolidate its base and then build up on its achievements, slowly but consistently.
Resign from Delhi, and see how all that unravels.