Decoding Yogi Adityanath's open denunciation of secularism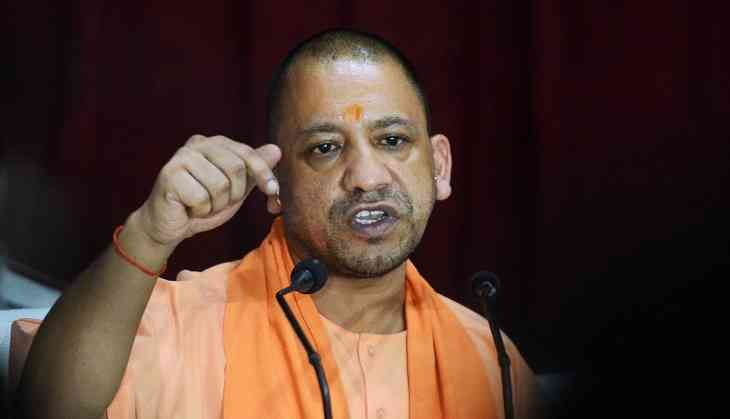 British writer George Jacob Holyoake would probably have been declared persona non-grata in today's Uttar Pradesh. Holyoake is believed to be the inventor of 'secularism' but that particular contribution of his doesn't sit well with UP Chief Minister Yogi Adityanath.
Adityanath said in Chhattisgarh on 13 November that the word "dharmnirpeksh", the Hindi word closest to 'secularism', is independent India's biggest lie. He also said that those who gave birth to the word and those who use it should apologise to the people of India.
The CM's explanation was that in the Indian context, it is impossible for political systems to be secular.
Indian politics, he argued, only has room for being "panthnirpeksh" but not "dharmnirpeksh". Indian cultural right wing has often argued that dharmnirpeksh is not the exact equivalent of secularism, because dharma, in the Indian context, stands more for duty than religion.
However, that is a tricky proposition because Hindi doesn't have any other word for religion. Panth is used to denote sects and cults within the larger ambit of a particular organised religion. Adityanath himself is the current chief of one such tradition called the Nath monastic group, which can hardly be called a religion unto itself.
So, for Adityanath to say that the state cannot be secular is only an assertion of what he is practicing. His twin roles, that run concurrently, of an elected CM, as well as a mathadheesh (head of a monastery), are an anomaly for Indian politics.
Indian politicians have rarely been known to be atheists but neither the government of India nor that of any of its states has ever been led by a monk before.
Adityanath himself never made any effort to separate his religious identity from his public persona. Even as an MP, he never discarded his saffron robes and continued to wear them after becoming CM.
In fact, he appears to be wearing his religion on his sleeve much more than ever now. He has made the colour saffron appear everywhere, from the towel on his chair to the building housing his secretariat and from electricity poles to buses across the state.
He also frequently displays his Ram bhakti, often visiting Ayodhya. On a recent visit, he even arranged for models to appear as Ram and Sita and visit Ayodhya in a state-sponsored chopper. The CM has also publicly expressed his desire to erect a statue of Ram in Ayodhya. Recently, he launched the BJP's local body election campaign from Ayodhya, saying no work was possible in India without taking Ram's name.
Ram ke bagair bhaarat mein koi kaam nahi ho sakta, Ram hamari aastha ke prateek hain, Bharat ki puri aastha ke kendra bindu hain: UP CM Yogi Adityanath on starting local body election campaign from Ayodhya pic.twitter.com/ALS045lWBA

— ANI UP (@ANINewsUP) November 14, 2017
This level of the state's association with one particular religion and its symbols is unprecedented in India. Only history will be able to tell what impact will it have on the multi-religious identity of the country. However, it does align neatly with the BJP's majoritarian politics.
Its a ploy that is behind the BJP's slogan of "sabka saath, sabka vikaas". Inherent in that slogan is an allegation on all previous governments that they appeased minority communities. There is also a warning that all that will change now. It is indeed changing already, with religious minorities increasingly facing attacks and propaganda as well as political marginalisation.
The onward march of this majoritarian brand of politics is a dangerous development in the country and the open denunciation of secularism will only further contribute to this danger.