Darbhanga businessman Imran: Nitish the answer for every problem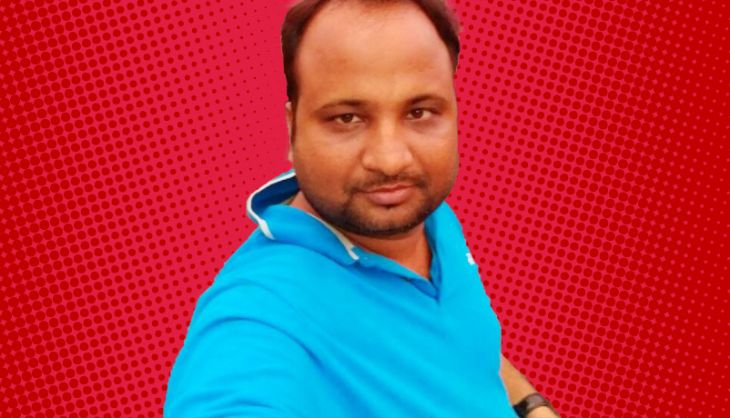 The return
Imran-ul-Haque did his schooling and further education in Delhi
He hails from Darbhanga, and returned to Patna to open a pharmaceuticals business in Patna
The credit
Imran gives the entire credit for Bihar\'s turnaround to Nitish Kumar
He says it\'s thanks to Nitish\'s will that the state hasn\'t witnessed much communal tension
More in the story
Why Imran and his wife are unhappy with PM Modi
How the Dadri lynching is affecting the Muslims of Bihar
Elections are not just about politicians. They're about people and issues. And what will really drive their vote.
Catch is, therefore, starting a 'People of Bihar' series, which will daily capture what different impact groups across the state are feeling. This is true insight on the Bihar election: up-close and hyper-personal.
In many ways, 30-year-old Imran-ul-Haque represents the progress Bihar has made over the past decade.
Imran did much of his schooling and subsequent education in Delhi. But five years ago, he decided to come back to his home state, Bihar, and start his own business.
"I realised it is a different Bihar from what I saw while growing up," Imran says.
Presently, he runs a pharmaceuticals business and stays in Patna with his wife and daughter. His wife, Shadab Fatima, teaches in a coaching institute for students preparing for the IIT entrance exam.
Fatima, too, is emphatic about staying in Patna. "We have every possible facility here. Why should we live in Delhi then? Life is much more comfortable in Patna," she says.
The husband and wife are extremely clear about whom they will vote for: Nitish Kumar. They are unequivocal in crediting Nitish for the turnaround in Bihar's fortunes and, by extension, their own fortunes as well.
However as soon as they mention Lalu Prasad, they are interrupted by enthusiastic squeals of "Lalu! Lalu!" from their two-year old daughter. Clearly, the RJD supremo is a bigger hit with the kids than Nitish.
Even though Imran has stayed in Delhi for much of his life and works out of Patna, he still goes back to his hometown, Darbhanga, to vote. One has to remain rooted, he says - a sentiment that one sees in many Biharis who are working away from home.
In the course of our conversation, Imran goes beyond the Bihar elections and discusses what it means to be an Indian Muslim, especially in the wake of incidents like the Dadri lynching. Excerpts:
Whom will you vote for in this election?
There is no doubt - Nitish Kumar has changed the face of Bihar. I will not only vote for the mahagathbandhan (grand alliance), but also ask others to vote for them.
Under Nitish's rule Bihar has progressed on many fronts: infrastructure, jobs, law and order. It has become a good place to do business.
(Fatima adds:) There was a time when we couldn't go out after dusk. Now, we can go out even late at night. Patna has become a vibrant place. The electricity situation has improved tremendously. Roads have become better, now we can reach any part of the state from Patna in just five hours.
"Law and order won't get worse if the mahagathbandhan comes to power. Nitish won't allow it"
But wasn't Nitish's ally Lalu to blame for the high crime rate earlier?
True. Lalu failed on the law and order front. He was unable to contain criminal elements within his party as well as outside. Even his family members, like Sadhu Yadav, weakened his position.
So won't things become worse if the mahagathbandhan comes to power?
No that will not happen. Nitish won't allow it. He doesn't listen to anyone.
See how he called off the alliance with the BJP over Narendra Modi's PM candidature. He didn't care even for the survival of his government. When it's a matter of principle, Nitish does not compromise.
Speaking of Modi, how do you rate his performance as Prime Minister so far?
(Fatima answers:) What has he achieved so far? He is only good at PR. He manages the media well. Look how expensive pulses have become. Chicken is Rs 140/kg but dal is Rs 200/kg. What nonsense is this? And this isn't in Bihar alone, it is across the country. So clearly the problem is a national one.
(Imran adds:) All he has done is to help big companies. Even mobile call rates have become expensive.
Mobile companies are carrying out this huge call drop scam, and Modi does nothing about it. He is allowing companies to have a free run across the country.
He goes abroad looking for investment, but how much investment has actually come in?
Asaduddin Owaisi's AIMIM is contesting six seats in Bihar. Will it win any seats?
I don't think so. Muslims have learnt their lesson in the Lok Sabha elections. They won't waste their vote. This time Bihar's Muslims will vote overwhelmingly for the mahagathbandhan.
We must stay away from the politics that alienate us. For instance, take Azam Khan's remark that Muslims should raise the Dadri lynching episode at the United Nations. Why should we go to the UN? Won't that make us anti-national? This is our country, so why should we go outside to settle our problems?
"If the administration has the will, no riots can take place. That's where Nitish is different"
You mentioned the Dadri lynching, has it added to the insecurities among Muslims?
Of course it has, no doubt about it. To think you can be killed for what you eat! Now the Delhi Police raided Kerala House. This campaign will only intensify in the days to come.
But I don't think BJP and their cohorts were behind the Dadri killing. I think the killing was the handiwork of people who want to tarnish India's image internationally.
Do you think such incidents can happen in Bihar as well?
There will always be attempts to create trouble, as we saw in Bhagalpur and Kishanganj. But the administration acted swiftly and prevented violence. If the administration has the will, no riots can take place anywhere. That is where Nitish is different from people like Mulayam Singh Yadav and Akhilesh Yadav.
What has Nitish done for Muslims?
He has done a lot. He ensured that madrasa teachers get a respectable salary, almost comparable to government school teachers. He gave jobs to thousands of Urdu teachers. Everyone knows about how he built boundary walls around graveyards, which has prevented encroachment.
And Lalu?
Lalu might have failed on the law and order front. But his contribution to today's Bihar cannot be ignored. He provided security to Muslims at a very tough time for the community. But leave aside Muslims.
Before Lalu came to power, the worst kind of caste inequalities existed in Bihar. Upper castes wouldn't allow lower caste people to eat in front of them, forget about using the same utensils. Lower castes couldn't sit at the same level. They were subjected to inhuman forms of discrimination.
Lalu's rule changed that. It is not a road or an infrastructure project that can be seen tangibly. He changed practices that were thousands of years old. This is no small achievement.