Currency ban is a surgical strike against us, say Lucknow traders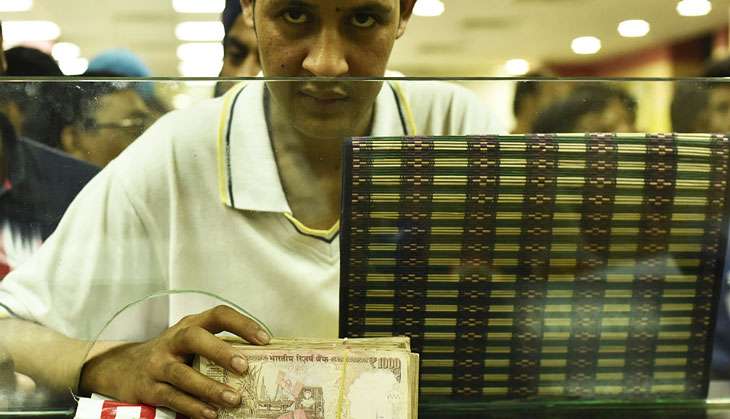 Besides poor, marginal farmers, those who had planned weddings and the dead, those blindsided by the Centre's move to withdraw Rs 1000 and Rs 500 currency notes from circulation are small traders and businesses who only deal in cash.
Traders form the Bharatiya Janata Party's major support base in Uttar Pradesh.
"Like the surgical strike against Pakistan, this one's against the people," is how Sandeep Bansal, president of the Akhil Bharatiya Vyapar Mandal, described the demonetisation of currency notes.
"In Delhi, Punjab, Uttar Pradesh...everywhere the situation is pitiable. Trading is virtually at a standstill as there is no cash flow. Production too has stopped. The situation is likely to continue for a while," Bansal said.
According to Bansal, there are 10 lakh registered traders and approximately 2.5 crore unregistered small businesses in the state.
A former leader of the trading community, Banwari Lal Kanchhal, put the number of unregistered traders at 60-70 lakh out of a total trading community of 2.5 crore.
Kanchhal was equally severe in his criticism of the move to declare high denomination notes as illegal tender. "Modiji is sucking the blood of traders who are into social and religious work," Kanchhal, an ex-MP, said.
He warned of traders taking to the streets to protest against the decision.
Kanchhal proffered a bizarre logic for his opposition to demonetisation. "When the world was facing recession, the parallel cash flow acted as a bulwark for the country's economy. It is our strength, which Prime Minister Narendra Modi and Finance Minister Arun Jaitley do not understand," he said.
Citing an example of a trader in Lucknow's Yahyaganj market, Kanchhal said that this man had sold goods worth Rs 40,000 on credit. Now the debtor wanted to repay in Rs 1000 and Rs 500 denomination notes which the trader was refusing to accept. Who will compensate for his losses?" Kanchhal asked.
The unregistered traders, those who dot the temporary weekly markets deal strictly in cash. They buy their wares on credit and repay after 10-15 days. It is these traders who are the worst affected as they don't have bank accounts and neither are they familiar with online payment apps, Kanchhal explained.
He was peeved that the government was pursuing anti retail trader policy aimed at wiping them out. "The government has quietly allowed multinational retailers and it is not consulting traders on GST even though they were central to any tax regime," Kanchhal lashed out at the Centre.
Although there are shopkeepers in Lucknow's posh Hazratganj market, the traders' association of the area was not perturbed about the decision. The association's president Kishanchand Bhambwani lauded the government's move against black money and said that Hazratganj traders, by and large, were giving receipts for their transactions.