Currency ban backlash? Modi loses 3 lakh Twitter followers in 1 day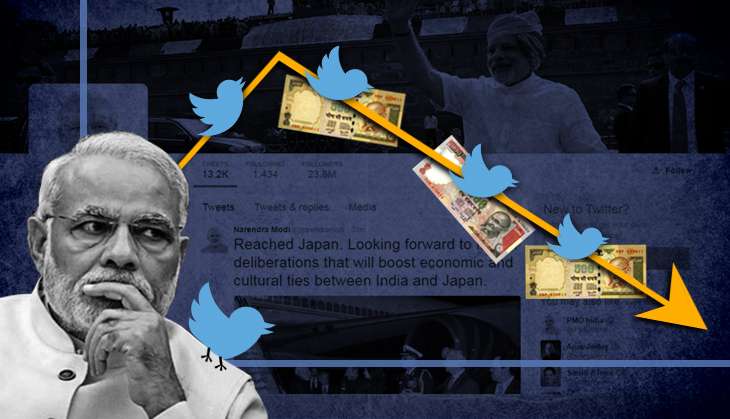 Currency ban backlash? Modi loses 3 lakh Twitter followers in 1 day (Arya Sharma/Catch News)
Prime Minister Narendra Modi's decision to declare Rs 500 and Rs 1000 currency notes as illegal tender, seems to have backfired. Besides anger on the streets, confusion in markets and banks, Modi also appears to be facing a backlash on Twitter - a medium where he has ruled the roost for long.
Modi's Twitter following fell by over 3 lakh on 9 November, a day after he made the announcement on national television.
Read More: Currency ban: Why a 3 lakh fall in Modi's followers spooked Twitter India
According to data available through the analytical service Twitter Counter, Modi lost 3.13 lakh Twitter followers on Wednesday 9 November.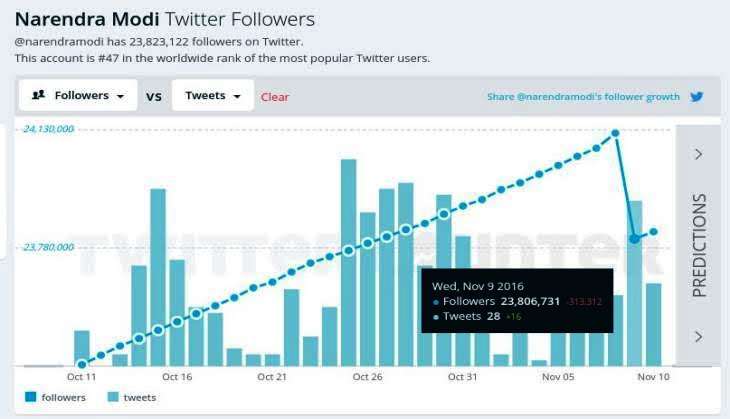 (Source: Twitter Counter)
According to Trackalytics, another website which monitors social media analytics, Modi's Twitter following fell by 3.18 lakh in one day.