Cornered RSS blames 'Azadi brigade' for Maharashtra violence
Anurag Dey
| Updated on: 3 January 2018, 22:22 IST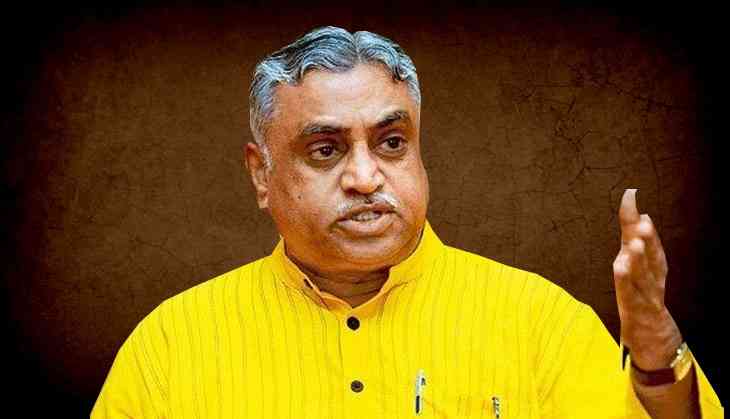 Absolving itself of any involvement in the Bhima-Koregaon violence, the RSS indicted what it calls the "Azadi Brigade" for the anti-Dalit violence that left a youth dead in Maharashtra.
Joining the political slugfest over the issue, the RSS pointed fingers at Gujarat MLA and Dalit leader Jignesh Mevani and Jawaharlal Nehru University student leader Umar Khalid of making provocative speeches that fanned the Bhima-Koregaon violence.
However, two pro-RSS leaders Sambhaji Bhide and Milind Ekbote are accused of being behind the violence.
Congress president Rahul Gandhi took to Twitter to blame the BJP and its ideological mentor RSS.
A central pillar of the RSS/BJP's fascist vision for India is that Dalits should remain at the bottom of Indian society. Una, Rohith Vemula and now Bhima-Koregaon are potent symbols of the resistance.
https://twitter.com/OfficeOfRG/status/948158586676326400
Raising the issue in Parliament, Leader of Opposition in Lok Sabha Malikarjun Kharge alleged the attack to be a handiwork of the RSS and called for a judicial probe. He also ridiculed Prime Minister Narendra Modi for his silence on such issues.
The RSS which is holding a two-day meeting of its functionaries in Madhya Pradesh's Ujjain, dismissed Congress' charges.
"There is no question of the Sangh doing this… rather it is the Sangh which has been making efforts to unite the society. Congress has a habit of blaming the Sangh for anything and everything, so it is nothing new," said RSS spokesperson Manmohan Vaidya.
"But there are some who pursue the politics of division. Employing various means they endeavor to break the society. Listen to the speeches made by those who chant Bharat tere tukde honge," he said in a reference to Khalid and Mevani who had attended an event to mark the 200th anniversary of the battle of Bhima-Koregaon, in Pune on December 31.
"Rajiv Malhotra in his book 'Breaking India' has detailed about such anti-national elements. This breaking India brigade, in the name of caste and language is attempting to break the country. If the Hindu society unites, their politics will not succeed. That is why they are making these attempts to create division," alleged Vaidya.
Meanwhile at the two-day meet chaired by RSS chief Mohan Bhagwat, top functionaries called for measures to woo Dalits.
Attended by representatives of the BJP and RSS affiliates including the Bharatiya Kisan Sangh (BKS) and the Swadeshi Jagran Manch (SJM), the meeting is aimed at discussing the prevalent issues in the country particularly the government's economic policies and the distress in the farm sector.
Both the BKS and SJM have been critical of the Modi's government's policies and have called for adopting curative measures like immediate farm loan waiver and stopping Chinese imports.
The RSS functionaries also discussed the recent Gujarat elections and stressed on the need for wooing tribals and Dalits.