Congress-TMC inch closer: Now they've joined forces to address Darjeeling crisis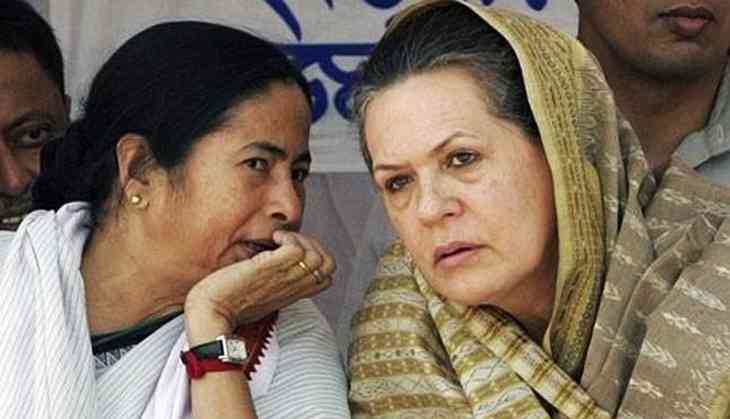 Mamata Banerjee's Trinamool Congress and the Congress appear to be inching closer. First, Banerjee has accepted Congress president Sonia Gandhi's invitation for the Opposition meet at her residence this Friday. Now the TMC and Congress have decided to join hands to resolve the Darjeeling impasse that has been continuing for more than a month.
Addressing the West Bengal Assembly on Tuesday, Chief Minister Mamata Banerjee said, "Congress has decided to support us in resolving the Darjeeling impasse in a democratic manner. We believe the stand-off can be resolved through dialogue". Making the political battle lines explicitly clear, Banerjee further warned the CPI(M) against "instigating violence" in the Darjeeling hills with the help of the BJP.
"CPI(M) is trying to play with fire. It has joined hands with BJP to instigate violence in the hills. I urge CPI(M) not to play with fire and I urge my hill people to stand with us and try to resolve the impasse in the hills through dialogue".
Confirming the Congress' support for TMC, party leader Manoj Chakraborty said "We have decided to support Trinamool Congress to resolve the impasse in the Darjeeling hills. We had earlier said that we will provide issue based support to TMC. We feel there is a need for a dialogue with the Gorkha Janmukti Morcha leaders to resolve the crisis."
However CPI(M) leaders claimed that don't support the TMC's handling of the Darjeeling crisis as they feel a tripartite meeting is the only solution,
Dr Sujya Kanta Mishra, CPI(M) leader said "At the state committee meeting it was decided that the only way to resolve the Darjeeling impasse is a tripartite meeting and I urge the hill people not to resort to violence. Earlier too we have urged the state government to convene a tripartite meeting to resolve the impasse in the hills, but they are yet to look into the matter."
Meanwhile Banerjee condoled the death of veteran Congress leader Gyan Singh Sohan Pal, former legislator from Kharagpur Sadar. He was cremated with full national honour on Wednesday.
Saddened at the passing of Gyan Singh Sohan Pal ji. We have lost a veteran legislator. My condolences to his family & friends 1/2

— Mamata Banerjee (@MamataOfficial) August 8, 2017
He was a very senior member of the West Bengal Assembly. Tomorrow, the Govt will give his mortal remains a gun salute 2/2

— Mamata Banerjee (@MamataOfficial) August 8, 2017