Congress revives research committee to gather ammo against Modi
Catch Team
| Updated on: 10 February 2017, 1:49 IST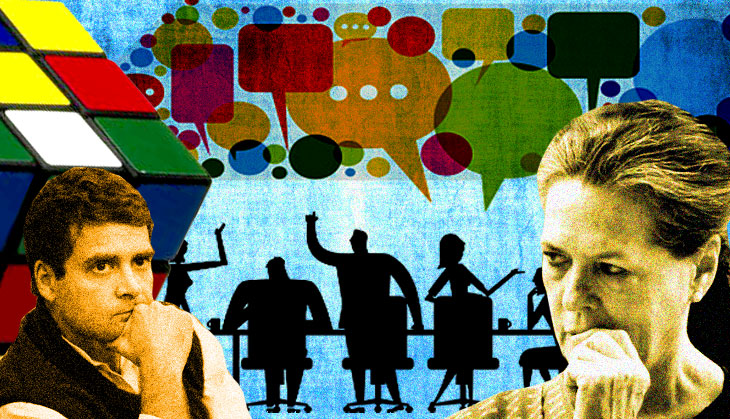 Lying low for almost two years, the research and coordination committee formed by the Congress party as part of its re-organisation plans has finally swung into action. Armed with the mandate of briefing Congress spokespersons, office bearers and MPs on issues that could put BJP in the dock in the parliament, the committee held two meetings last week and plans to hold another on 4 May on the CAG's report on Gujarat State Petroleum Corporation (GSPC). Congress leader Jairam Ramesh has given his nod to address the meeting, however other formalities are still being discussed.
Read- Cong crisis: Uttarakhand & Arunachal are symptoms. Rot begins at the top
Congress for the past month has been raising the issue of how the state run GSPC has borrowed Rs 19,720 crore from 13 public sector banks between 2008 and 2015. Citing the CAG report on GSPC, Jairam Ramesh has blamed Narendra Modi, who was then the Gujarat chief minister, for spending crores on the ambitious KG Basin gas exploration project which has produced "zero gas". Ramesh will brief all senior leaders of the party on the issue which will then strategise on when and who will raise GSPC in the Parliament.
In two of its previous meetings - on 25 April and 27 April - Uttarakhand crisis, crushing of dissent in campuses and government's foreign policy failures were discussed at length. On 25 April, senior leader Abhishek Manu Singhvi briefed 50 party leaders on Uttarakhand crisis while a university professor spoke on muzzling of dissent on campuses across the country. Congress leader Salman Khurshid was to speak on the Enemy Property Bill, but couldn't due to shortage of time .
Two days later, Khurshid spoke on the failures of the Narendra Modi government in the foreign policy sphere. A senior Congress leader told Catch that the job of the committee is to ensure that party leaders, particularly MPs and spokespersons, are well-versed on these issues to ensure that everyone is on the same page. "On issues that we intend to raise in the Parliament, we provide background notes, analysis and point of critique to those present. Such meetings will help them speak in one voice," he said.
However, the first meeting saw only 50 out of the 200 invited making it with the rest giving it a skip. "Many of the spokespersons are based in other states and we cant expect all of them to be here. Many MPs and spokespersons had other important assignments and couldn't make it. However, even 50 is not bad. It's a start. We are trying to create new culture in the party and it will take time for it to take effect," said a senior Congress leader. He added that there were issues with the timing of the meeting which is being discussed to ensure maximum participation.
Also read: How Prashant Kishor plans to deliver UP for Congress in 2019
In fact, on 27 April, the proceedings of Rajya Sabha went till late in the evening leading to several MPs and spokespersons missing the meeting. Now, the committee is thinking of holding these meetings in mornings to ensure everyone's presence.
Formed in October 2014, the committee was to raise issues that could help the Congress challenge the government and also apprise party leaders on the finer details of these issues. After its humiliating defeat in the 2014 Lok Sabha elections, Rahul Gandhi had suggested forming such a committee but it couldn't take off after some members of its expert panel were given other assignments. This delayed the process which took almost 2 years to take off.
More in Catch:
How Panama Papers exposed vulnerability of Pakistan's nukes
The world's biggest tech mystery is over: Aussie Craig Wright is Bitcoin founder
J&K's water war: why is NHPC being likened to East India Company?
The lowdown on Project 75: India's scorpene submarines, four years behind schedule