Congress prospects up in Rajasthan; wins majority seats in local body by-elections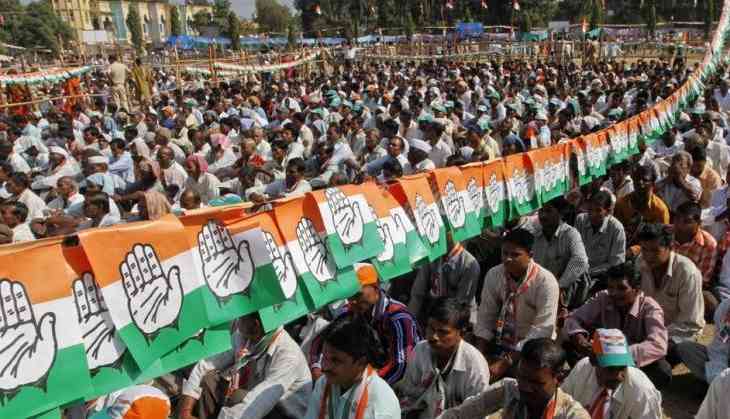 Congress wins local body elections
The Congress party prospects seem to be on the rise in the desert state. The party has won all the four Zila Parishad seats as well as 16 of the 27 panchayat samiti seats and seven nagar palika seats in Rajasthan, for which by-elections were held recently. The results of these elections were announced on Tuesday.
The BJP, the ruling party in Rajasthan, secured 10 panchayat samiti wards and six Nagar palika wards. One Nagar Palika seat was won by an Independent. The BJP could not retain even a single of the four Zila Parishad seats that it held. The by-elections, spread across 27 panchayat samitis of 19 districts, 14 nagar palikas of 12 districts and four Zila parishads were held on December 17.
"The results have proved that the countdown for the Bharatiya Janata Party in Rajasthan has begun," said Congress state president Sachin Pilot. "The people have expressed their feelings against the State Government. They have trust in the Congress and that is why they voted us."
The seats, in various rural and urban local bodies, had fallen vacant in Udaipur, Bhilwara, Bikaner, Jodhpur, Banswara, Dausa, Sriganganagar, Pratapgarh, Nagaur, Baran and other districts.
Pilot also predicted a similar result in the upcoming by-elections for the Parliamentary seats of Alwar and Ajmer and the Mandalgarh Assembly seat. By-elections on all the three seats have been necessitated due to the death of two BJP MPs and a BJP legislator. The election schedule for these seats is yet to be announced.
Meanwhile, state BJP spokesperson Anand Sharma claimed that the result was good for the party as it has grabbed several seats earlier held by the Congress. In August, opposition party Congress had won 19 out of the total 37 seats in by-elections to urban local bodies and Panchayati Raj institutions while the ruling BJP had only got 10.