Congress plagued by infighting in Odisha: party members revolt against chief
Catch Team
| Updated on: 25 October 2016, 10:31 IST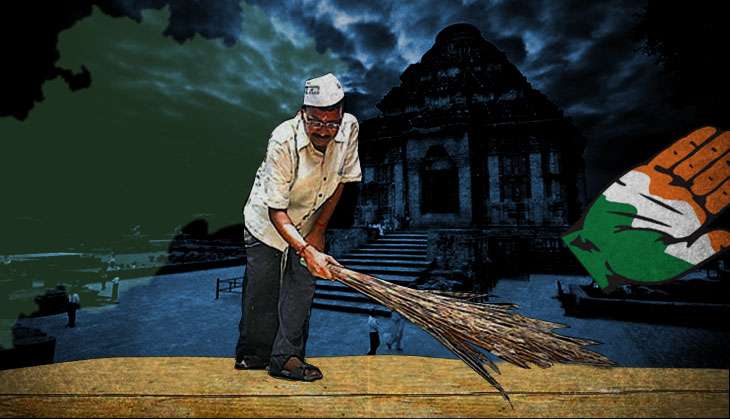 Congress plagued by infighting in Odisha
The rising clout of Aam Aadmi Party (AAP) in Odisha has unnerved the Congress that has been playing second fiddle to the ruling Biju Janata Dal (BJD) for the last 16 years. Combined with infighting within the state unit, experts believe the grand old party is slowly losing its political space to a resurgent AAP that seems to have made significant inroads in rural Odisha.
Faced with crucial panchayat polls in February wherein all political parties have started their preparations, Congress is battling dissidence within its ranks. Recently, 16 legislators of the party were in Delhi to meet Congress vice-president Rahul Gandhi and sought a change in state leadership.
Also read - Odisha: why did MLAs rile Naveen Patnaik by prostrating before him?
The revolt
Led by the leader of opposition Narasingha Mishra, the legislators requested the Gandhi scion to replace Odisha Pradesh Congress Committee (OPCC) president Prasad Harichandan.
They argued how Harichandan has not been able to stem rebellion and carry everyone along before the panchayat elections. However, the Congress vice president shot down their request and requested the party men to work together before the ensuing panchayat elections.
They then sought an appointment with Congress President Sonia Gandhi.
Growing factionalism
The central leadership is in no mood to make any significant changes in the state leadership as it feels this would send a wrong message to workers who would think that the high command succumbed under pressure. Congress legislators are pitching for former OPCC president Niranjan Patnaik to take over from Harichandan.
So much so, party functionaries claim that the demand to replace Harichandan is likely to get louder after the panchayat polls. They did not even rule out the possibility of this faction breaking away from the party to form a new outfit or join another party. The central leadership is well aware of this growing factionalism and is closely watching the proceedings before taking any corrective action.
In fact, the Mishra-led faction has been working on its own for quite some time now and the recent meeting Mishra convened an all party meeting on the Mahanadi dispute in Bhubneshwar. Harichandan was not even consulted and he chose to stay away from the crucial meeting. These differences are likely to hurt the party's prospects now that it is also facing heat from the AAP.
And it was for this very reason that the central leadership came out with a list of panel members for the panchayat elections for the first time ever. This list is usually the prerogative of the state unit that also releases it locally. But this time around, Congress general secretary Janardan Dwivedi in a statement released names of party leaders for pradesh election committee, manifesto committee and district in-charges. Dwivedi added that these leaders were chosen in consultation with Congress president Sonia Gandhi.
Fall from power