Congress in crisis: Grand Old Party, same old problems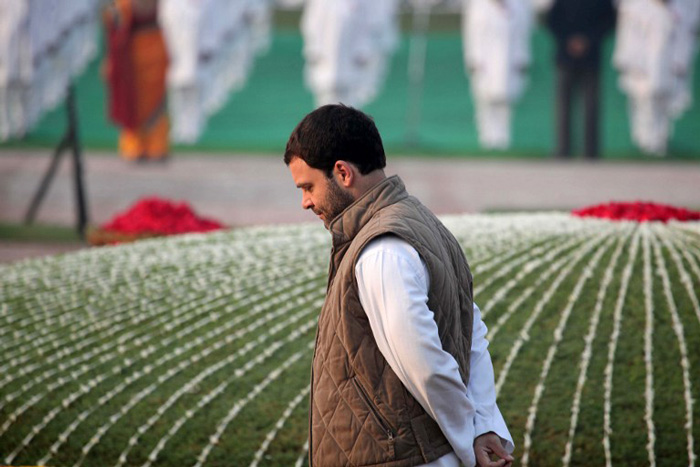 The crisis
The main reason for the crisis is the Congress high command\'s failure to contain dissidence
Sonia Gandhi and Rahul Gandhi are seen as aloof and are failing as vote-catchers
More in the story
Why are Congress MLAs defecting?
What mistakes has the leadership committed?
After the crisis in Uttarakhand, Congress Vice-President, Rahul Gandhi, tweeted "Toppling elected govts by indulging in horse trading & blatant misuse of money & muscle, seems to be BJP's new model, after failure in Bihar". In another tweet, he said, "This attack on our democracy & Constitution, first in Arunachal & now Uttarakhand, is the true face of Modiji's BJP."
If Rahul Gandhi seriously believes that these political crises were the handiwork of the BJP, then the Congress will never understand why its legislators in Arunachal Pradesh and Uttarakhand jumped ship. A similar situation may arise in Himachal Pradesh and Karnataka. The party has barely managed to stave off dissidence in Manipur by appointing one of the dissident leaders as the state unit president. However, even that may be temporary.
Also read: Cong crisis: Uttarakhand & Arunachal are symptoms. Rot begins at the top
Such desertions from the Congress point to a deeper malaise afflicting the party. Like the other political parties, it now follows the politics of opportunism, having lost its ideological moorings.
Opportunism
Aligning with the Left in West Bengal has sent a confusing signal to its cadre. It also confuses long term loyalists when the party accepts defectors from ideologically opposed parties who are then given important assignments. To name just a few - Madhusudan Mistry who is originally from the BJP is today in-charge of Uttar Pradesh, former Shiv Sainik Sanjay Nirupam is now president of the Mumbai Pradesh Congress Committee and the present Karnataka CM Siddaramaiah defected from the Janata Dal (Secular) to the Congress in 2006. Those who have spent a lifetime in the Congress no longer have equity in the party. If the party itself is ideologically opportunistic, there is no reason why its legislators should not also follow suit.
If Congress rewards entrants from other parties, why can't its legislators be opportunistic?
There is also complete disconnect between the top leadership and the grassroots workers. Congressmen say that the Gandhi family scion comes across as an impatient man who does not appear keen to meet workers one-to-one like his grandmother or father did. Even when he does give them an audience, he is uneasy and dismisses them in 2 to 3 minutes referring them to his office staff.
Predictably, those who manage to meet him are left dissatisfied and don't want to visit him again. Vijay Bahuguna, the leader of the disgruntled Congressmen in Uttarakhand is on record saying that while he could meet Sonia Gandhi once in the last two years, he could not get an appointment with Rahul Gandhi for two years.
This does not augur well for a party where workers used to thrive on being recognised by their leaders and could flaunt their closeness to them. Name recognition and publicly exhibited proximity to the High Command helped local leaders to form groups and factions that helped the party grow. In reverse, it was through such leaders, that the party exercised control over the states.
Rahul Gandhi's style of functioning
Is it any surprise that Rahul Gandhi does not have any hold over the party in the states and Congress workers see him as an albatross around their neck?
Under Rahul Gandhi, a wag quipped, the All India Congress Committee (AICC) has become All India Congress Corporation with Sonia Gandhi as Chairman, her son, the Managing Director and a number of executives who report to them.
Is it any surprise that Congress workers see Rahul Gandhi as an albatross around their neck?
A small coterie of about two dozen leaders based in Delhi controls the party. Ministers when the party is in power and holding important party positions when it is out of power, they are easy to identify. Whether the party itself is in power or not, these people are always in power. A general secretary left Delhi to become a chief minister but his name-plate and room at the AICC offices remained intact. Sure enough, he came back to the same position a couple of years later.
Also read: How Prashant Kishor plans to deliver UP for Congress in 2019
Should they lose the Lok Sabha elections, they are brought into the Rajya Sabha post haste. It makes little difference to them whether the party wins or loses elections as their power remains intact.
The Upper House has become the home to such leaders and their lackeys. There is an instance of a Lok Sabha MP who was asked to resign six months before her term was over and brought into Rajya Sabha. Another who lost Lok Sabha by two lakh votes was brought into the Upper House. Yet another, a one-time actor, who lost his Lok Sabha seat by 5.7 lakh votes from Western UP was brought into the Rajya Sabha from adjoining Uttarakhand. There is no justification or accountability for the coterie that controls Sonia Gandhi and her son.
Then there are people who select candidates for state and central elections. In most cases this is a money making business - otherwise why would people vie for Congress candidature even in elections and constituencies where defeat is assured? Congress watchers would tell you that if the party gives a certain amount to a candidate for election expenditure - a part of it goes as kickback to the patron who got them the ticket, a miniscule part is used in a bogus campaign and the rest, which is not insubstantial, is pocketed.
Additional money is made from the Opposition candidate by promising not to campaign vigorously against him. Such Congress candidates are known to have used their ill-gotten election income to buy cars, build houses and even use it for marriage expenses. In 2009, a senior functionary of the party had to be removed in the run-up to the election in a Western Indian state because of allegations of party tickets being sold.
Because of the vested interests which control the party in Delhi, the party's institutional mechanisms for managing factions, listening to grievances and gathering intelligence about internecine rivalries in its state units and Congress state governments have eroded beyond repair. It is widely known that central leaders in-charge of various Congress-ruled states have often been on the take from party chief ministers. They have no reason to draw the attention of anyone in Delhi to the existence of rival factions.
Also read: Sister's act in UP? Clamour for Priyanka Gandhi grows in Congress
"The tragedy of our party is that today if there is something going wrong then there is no one we can go to and hope for corrective action," a Congressman lamented. "A self-serving oligarchy controls the central leadership of the party. They use Sonia and Rahul to settle scores with those who challenge them. Over time nobody wants to get in their way," another Congressman said with bitterness.
Rahul Gandhi talks of how the BJP has changed its strategy after the Bihar debacle. But his tragedy is that he has not changed anything in the party after the May 2014 general election washout. Those responsible for the defeat continue to occupy top positions in the party structure. Except the Congress, every party changes its party functionaries after an election victory or defeat.
The net result is that it has become a party of the self-opinionated and self-satisfied. Because of this policy, there is demoralisation all around.
All these factors combined with the inability of the Gandhis to be vote-catchers means that those looking for political success look elsewhere. They will go wherever they find an opportunity. And this is precisely what is happening in the Congress-ruled states.
Nothing but the Congress' mismanagement of its affairs is responsible for Arunachal Pradesh and Uttarakhand. The BJP is only a gleeful and grateful beneficiary of it.
Edited by Aditya Menon
Also read: Prashant Kishor's biggest obstacle isn't Amit Shah. It's the Congress old guard