Chaiwala Harendra Rai is angry with Modi: "I'm a Bihari first"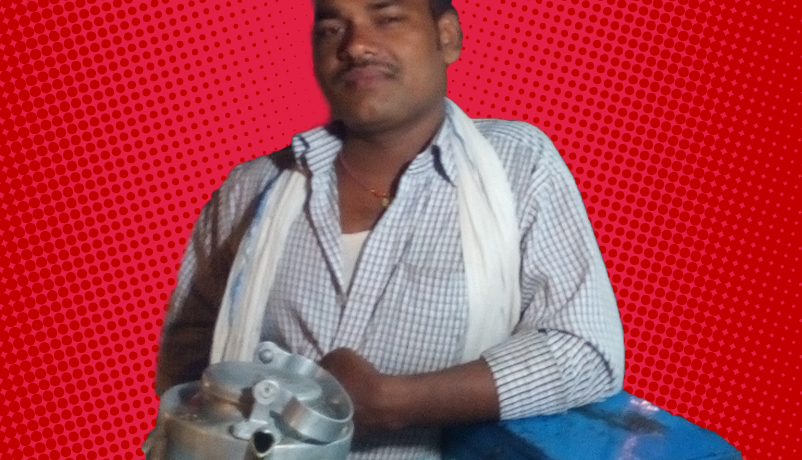 The kinship
Harendra Rai sells tea outside the Patna railway station
He voted for Narendra Modi in 2014, because he also used to be a chaiwala
The anger
Now, Rai is angry with Modi for insulting the people of Bihar
He has gone and voted for Lalu\'s son Tejaswi Yadav in Raghopur
More in the story
The reason for Rai\'s anger with Modi
His assessment of Nitish Kumar\'s performance as CM
Elections are not just about politicians. They're about people and issues. And what will really drive their vote.
Catch is, therefore, starting a 'People of Bihar' series, which will daily capture what different impact groups across the state are feeling. This is true insight on the Bihar election: up-close and hyper-personal.
Harendra Rai was filled with pride to see Narendra Modi take oath as the Prime Minister of India last year. As Rai runs a small tea-stall outside Patna railway station, he identified with Modi. After all, Modi claimed on a number of occasions during his election campaign that he sold tea at a railway station.
Rai felt insulted at Congress leader Mani Shankar Aiyar's chaiwala barb at Modi and was deeply impressed by the BJP's concept of 'Chai pe Charcha'.
"There is a Chai pe Charcha at my stall every single day for the past many years. If only I could have come up with such a witty catchphrase for it," Rai says with a laugh.
But 15 months after Modi came to power, the tea has gone tepid for Rai. He is disappointed with Modi for not fulfilling his promises. But more than that, he is angry with the PM for insulting the people of Bihar.
Rai, who had voted for the BJP last May, has gone and cast his vote for RJD candidate Tejaswi Yadav in Raghopur. There is a caste element to this as well, since Rai happens to be a Yadav.
Here are excerpts from our own chai pe charcha with Rai.
Have you voted?
Of course I did (proudly brandishes the indelible ink mark on his little finger). I wouldn't have missed it for anything.
I voted for Tejaswi Yadav in Raghopur. I went in the morning itself. I took my family as well. I came to my stall in the evening. Now it's business as usual.
Why didn't you vote for the BJP? After all Narendra Modi was also a chaiwala.
Yes I voted for him last year because he is a chaiwala. But what has he done so far? Nothing. All he has done is help the rich. I might be a chaiwala, but I am a Bihari first.
Let us assume Modi is a good man, but he won't come and govern Bihar. He has other priorities. He has to roam around abroad. So he will appoint a representative here. Who knows, the representative might not be as good as Nitish Kumar.
The people of Bihar are not fools. They are among the most politically-aware people in the country.
"I voted for [Modi] last year because he is a chaiwala. But he has insulted the people of Bihar"
You seem very angry with Modi...
Yes, of course I am angry. He has insulted the people of Bihar.
How?
Nitish Kumar had asked for special status for the state. This is a perfectly justified demand. But Modi's response was arrogant. He said that he can give Bihar everything, but not special status. Who will vote for him after he has said something like this?
We Biharis are not beggars. We are proud people. We have asked for only what is rightfully due to us. Bihar should have been given special status way back, when Jharkhand was formed.
Are you satisfied with Nitish Kumar's performance as Chief Minister?
I am more than satisfied. He has done an excellent job as the Chief Minister. He built roads, provided power supply and started welfare schemes for the poor. They (BJP) speak of parivartan (change). Why should we go for change when things are going fine?
Won't the alliance with Lalu harm Nitish's prospects?
I don't think so. They have come together for a specific cause: special status for Bihar. This is something that every Bihari wants. This is not an opportunistic alliance. It is in the interests of the state.
You said you voted for Tejaswi Yadav. Is he likely to win?
There is no doubt about his win. Raghopur is their family stronghold. He cannot lose from there. Yes, had the mahagathbandhan (grand alliance) not been there, there would have been doubts. Mahua (where Lalu's other son Tej Pratap is contesting) might be a little more difficult. But I'm sure he'll sail through in the end.