Cabinet reshuffle probable in Gujarat, PSUs may get political appointees again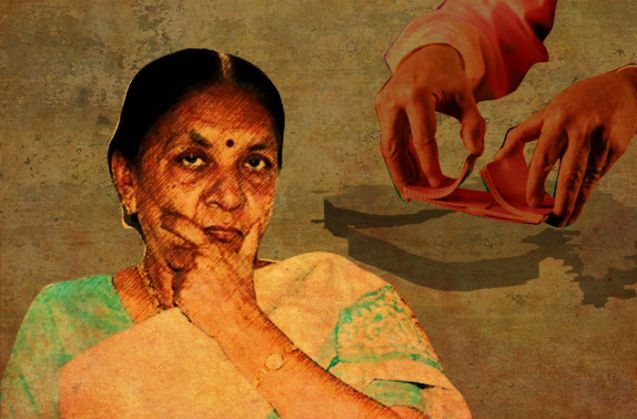 The reshuffle
Gujarat CM Anandiben Patel is expected to announce a cabinet reshuffle in the first week of April
New faces are expected to be brought in to assuage the growing voices of dissent within BJP ranks
The extra step
Currently, the Gujarat cabinet is urban-centric, so rural faces are expected to be brought in
Anandiben may also abandon Narendra Modi\'s policy of not giving state PSU chairs to politicians
In a bid to assuage the growing voices of dissent within party ranks, Gujarat Chief Minister Anandiben Patel is expected to announce a cabinet reshuffle in the first week of April.
She is also expected to appoint some political heavyweights as chairpersons of dozens state public sector undertakings, to appease those who have been vocal about her 'mismanagement' of certain issues.
This would be a departure from her predecessor Narendra Modi's policy of not placing politicians at the helm of affairs in these corporations.
Ever since Modi took over as CM of Gujarat in 2001, he strongly opposed the idea of making political appointments at crucial positions in state-run PSUs.
Also read: EXCLUSIVE: Ache Din for CM Anandiben's son. Shares zoom 850% in 18 mths
"For 14 years no politician dared to ask for chairmanship of these PSUs, but now dissidents within the party are making such demands, which has forced Anandiben to swallow this bitter pill. However, this could make her work easier and silence her critics," said a senior Gujarat BJP leader.
PSUs like the Gujarat Industries Development Corporation, Gujarat State Petroleum Corporation Ltd., Gujarat Mineral Development Corporation and several others could see politicians at the helm of affairs. These changes are expected to happen soon after the ongoing budget session in the state.
Ever since Narendra Modi became Gujarat CM in 2001, state PSUs have not had any political bosses
Appeasing Saurashtra
On the cabinet front, a minor reshuffle is on the cards. It could see certain political heavyweights being axed, and new faces from rural backgrounds being introduced.
Political observers in the state believe that the restructuring of the cabinet is a direct consequence of the party's rout in the recently-held panchayat elections, where the Congress won 23 of 31 district panchayats and 113 of 193 taluka panchayats. This was the BJP's worst performance in almost a decade.
The ruling party suffered the most in Saurashtra and north Gujarat, which were considered BJP bastions. And it is for these reasons that faces from rural areas could see representation in Anandiben's cabinet, which currently largely represents urban areas.
"She will do a balancing act, which would be an effort to neutralise the Patel factor that has put her on the back foot. The reshuffle could see more representation, particularly from Saurashtra region," said another Ahmedabad-based BJP leader.
Ministries expected to get new bosses
It is speculated that Saurabh Patel, who holds crucial portfolios like finance, energy and petrochemicals, mines and minerals, cottage industries, salt industries, printing and stationery, planning, tourism and civil aviation could see a chunk of his ministries being distributed to new entrants.
Once considered close to the CM, sources say he has fallen out with her because of his iron grip over these cash-rich ministries.
Also read: BJP's own Robert Vadra? Anandiben's daughter Anar caught in land row
Moreover, Vijay Rupani has been appointed as the new state party president, and he will have to give up transport, water supply, labour and employment for organisational duties. These portfolios, yet again, are expected to be handed over to heavyweights from rural areas.
Stopping the rot
Sources claim that the decision to overhaul the cabinet has been conveyed to Prime Minister Narendra Modi and BJP president Amit Shah, and they have given a go ahead.
"It should stop the disgruntled voices from joining the Congress," said a BJP leader.
Currently, Anandiben has eight cabinet ministers including herself, and the proposed expansion could see many fresh faces.
Recent setbacks like the Patel agitation and the humiliating loss in the panchayat elections have put serious doubts about Anandiben's candidature for reelection in 2017. She herself has indicated that she would not be the BJP's face in the polls.
READ MORE: I won't be Gujarat Chief Minister again, says Anandiben Patel
Sources claim that if the political scenario in the state continues to deteriorate, the possibility of another BJP heavyweight, Nitinbhai Patel, being made Deputy Chief Minister are not being ruled out.
Also read: Solve Patel problem or quit: BJP to Guj CM Anandiben