BJP sacks 12 MPs from parliamentary committees for not attending meetings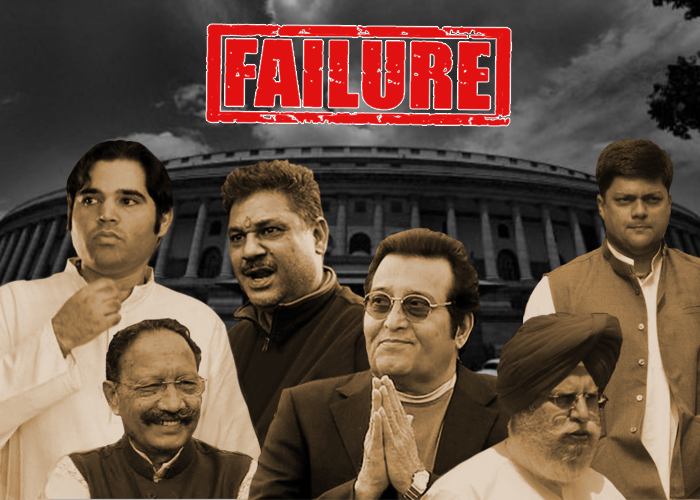 In an unprecedented move, BJP has removed 12 of its MPs from crucial parliamentary committees as punishment for not attending meetings held between the Monsoon and Winter sessions of Parliament.
Those removed include Varun Gandhi, SS Ahluwalia, Ramesh Pokhriyal, Vinod Khanna, Dushyant Singh and the suspended Kirti Azad, among others.
The ruling party seems to be setting a precedent for all MPs who abstain from these meetings and Parliament sessions.
Also read - Stop making provocative statements, don't derail Modi's development agenda, BJP's message to leaders
Sources within the BJP said Parliamentary Affairs Minister Venkaiah Naidu had repeatedly issued warnings to these parliamentarians. Even during the debate on the Aadhar Bill in the Lok Sabha, the strength of BJP's members was abysmally low, which is said to have irked the top leadership.
The prominent committees from which these members were removed include the Public Accounts Committee, the Committee on Public Undertakings, the Committee on Estimates and the General Purposes Committee, among others.
Who's out?
Of these committees, the Estimates Committee has lost the maximum number, six - Vinod Khanna, Darshana Vikram Jardosh, Sanjay Jaiswal, Kirti Azad, Om Birla and Ganesh Singh.
The Public Undertakings Committee has lost Varun Gandhi, Nand Kumar Singh Chauhan and Pankaj Chaudhary.
The Public Accounts Committee, meanwhile, has also lost three members - SS Ahluwalia, Dushyant Singh and Ramesh Pokhriyal 'Nishank'.
Parliamentary Affairs Minister Venkaiah Naidu had repeatedly issued warnings to these MPs
A new set of MPs will replace those who have been removed from these committees.
Interestingly, Varun's mother Maneka Gandhi is the Union Minister for Family Welfare, while Dushyant is the son of Rajasthan Chief Minister Vasundhara Raje.
"The signal from the party brass is clear - that disciplinary action can be initiated against anyone, no matter their lineage," a BJP leader from UP told Catch.
The defence
In 2014, soon after being sworn in as Prime Minister, Narendra Modi had asked the newly-elected members to ensure smooth functioning of the house and attend all sessions of the Parliament.
In their defence, some of these members have reportedly said that they were busy with election duties in Bihar. Others claimed they were busy with party work in their respective states.
Ahluwalia's case is most interesting: he was made member of two committees by the party and had reportedly said it was virtually impossible for him to attend two meetings at the same time.
Catch tried contacting senior BJP spokespersons in Delhi, who insisted that they were not aware of the details of the case, and would not comment on it.
More in Catch - ED raids to ABVP protests: Why does BJP trigger conflicts before Parliament sessions?
DDCA row: 5 reasons why BJP's suspension of Kirti Azad is no surprise