#BiharResults: 10 factors on which Bihar voted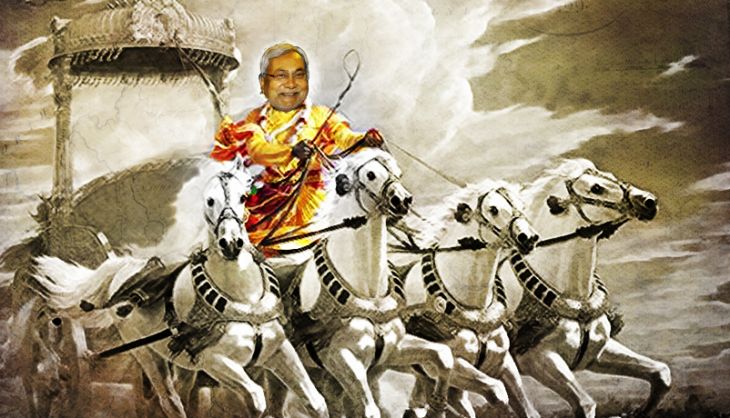 NDA's campaign centred around Narendra Modi and Amit Shah. The BJP failed to project any Bihari face, and Nitish Kumar was quick to turn it into a Bihari vs Bahari (outsider) issue.
02
Reservation vs anti-reservation
From RSS chief Mohan Bhagwat's comment about reviewing the reservation policy to a deep divide between 'forward' and 'backward' castes, this election revolved around the quota. In the last phase, the BJP tried changing the narrative to Backwards vs Muslim, saying that Nitish and Lalu Prasad want to give Muslims reservaton by taking it away from existing beneficiaries.
Read: Congratulations Nitish Kumar! But here's what we'll be watching you for.
Modi's statement about Nitish's DNA was propagated by the Grand Alliance as an insult to Biharis. The comment was embarrassing for the NDA and its leaders kept clarifying this comment through out the campaign.
People who said they would vote for the NDA also agreed that Nitish has delivered on his promises in these 10 years. On the other hand, Narendra Modi's promises were judged on the merits of his performance in office.
The upper caste consolidation in NDA's favour was clear and this made OBCs, especially Yadavs, consolidate behind the Grand Alliance.
Both wore development on their seats. But Nitish kept his tone sober while Modi got personal, aggressive. His speeches were perceived to be below the dignity of the PM's office.
Modi and his cabinet colleagues and BJP's national leaders campaigned in Bihar. The NDA seemed to believe in 'give and take': Give support in the state and get support from the Centre. This was repeated by NDA leaders, including the PM. Nitish, on the other hand, campaigned on state issues. He propagated his performance and promised more for different sections of the society.
Also read: #BiharResults: what Nitish-Lalu victory means. And why it matters beyond Bihar
From beef to celebrations in Pakistan, BJP tried to polarise the voter in the last two phases. On the other side, the Mahagathbandhan asked people to vote for communal harmony and against the hatred. The Dadri lynching and other incidents of intolerance were also key elements in this election.
09
Jungleraj vs Mandalraj
Modi attacked the Grand Alliance for taking Lalu on board and talked about the fear of jungleraj returning. On the other side, Lalu said this is the upper caste and RSS conspiracy to take away the reservation from the backwards. Nitish also reacted to the PM by saying that we, JDU and RJD are together running the government in the state and there is no jungleraj here.