Bhaichung Bhutia quits Trinamool. Is it just football or more politics?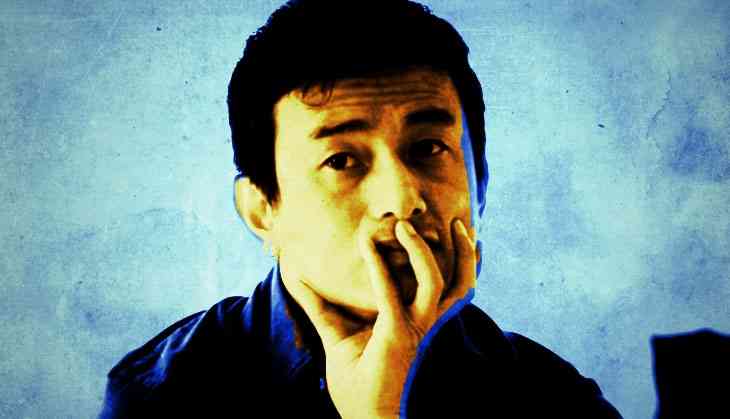 Former football captain Bhaichung Bhutia resigned from the All India Trinamool Congress on Monday. He was the party's working president in Darjeeling district and chairman of North Bengal Board for Development of Games and Sports. The speculation is that he had a fallout with the party leadership over the Gorkhaland issue.
Announcing his decision Bhutia tweeted, "As of today I have officially resigned from the membership and all the official and political posts of All India Trinamool Congress party. I am no longer a member or associated with any political party in India".
"I want to concentrate on football and that's why I have decided to resign from Trinamool Congress," he said over phone.
Sources in Trinamool said that Bhutia's relations with the party soured soon after the 2014 Lok Sabha election, in which he lost to BJP's SS Ahulwalia in Darjeeling. He was not given any big posts in the party. On his part, Bhutia shook the and the party leadership received a jolt after Bhutia said that he supported the Gorkhaland movement and expressed his unhappiness over the state government's handling of the agitation for a separate state.
A senior Trinamool leader disclosed that party supremo Mamata Banerjee had warned Bhutia against keeping in contact with Sikkim Chief Minister Pawan Kumar Chamling and the BJP unit in Sikkim during the Gorkhaland agitation.
The Trinamool dispensation's relation with the Chamling regime soured last year after the Sikkim CM expressed displeasure and concern at the way the Bengal government handled the Gorkhaland agitation. In the absence of an airport, the only way to approach hilly, landlocked Sikkim from within India is through Bengal.
Sources close to Bhutia said that he expected AITC to nominate him to the Rajya Sabha, which did not happen.
DB Chauhan , BJP's Sikkim state committee president said " We have urged Bhutia consider joining our party in Sikkim . He has not given any positive reply as yet but we are in touch with him."
Assembly elections in Sikkim are scheduled for 2019. Both the ruling Sikkim Democratic Front and the Opposition Sikkim Krantikari Morcha are trying to woo Bhutia.
The AITC is downplaying Bhutia's exit.
According to West Bengal parliamentary affairs minister Partha Chatterjee, "We have seen his resignation only on social media. We have not receive it from him officially. Many celebrities have joined Trinamool but some of them were unable to stay in politics as they need to concentrate on their careers".
However, the BJP sees this as the result of Banerjee's style of functioning.
State BJP chief Dilip Ghosh said, "We have heard that many AITC could not cope up with Banerjee as she does not give space to have their opinion . We feel that Bhutia also felt the same and resigned from the party."
Currently Bhutia is holidaying with his family members in Thailand.
Bhutia joined AITC in 2013 but his foray didn't prove to be successful. In the 2014 Lok Sabha elections he lost to the BJP from Darjeeling and in the 2016 Assembly elections, he was defeated by CPI(M) leader Ashok Bhattacharya in Siliguri.