Bengal CPI(M) set for rap on the knuckles over Cong alliance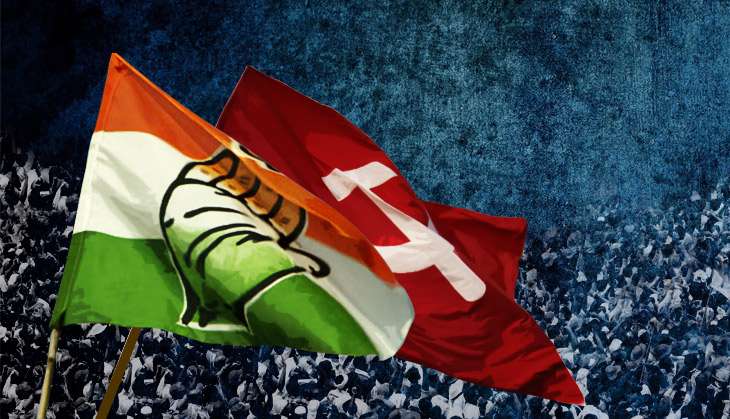 The CPI(M)'s state committee in West Bengal will be meeting in a few days to prepare a review report on the election results. Based on this, the Central Committee of the party will conduct an assessment at its forthcoming meeting from 18-20 June.
However, going by the mood, it looks that the Bengal leadership is in for some strong criticism.
"The electoral tactics in West Bengal were not in consonance with the Central Committee decision based on the political-tactical line of the party, which states that there shall be no alliance or understanding with the Congress party," stated a politburo communique released on Monday.
Rumblings in the interior
AK Padmanabhan, president of Centre for Indian Trade Unions and a politburo member from Tamil Nadu, was heard telling reporters that it is the 'comrades from Bengal' who forced the alliance, and that the Central Committee was against it.
The situation was tense during the meeting with a lot of pressure on party general secretary Sitaram Yechury. Significantly, Yechury was a staunch advocate of the alliance.
"Comrades from Kerala are hell bent on saying that the alliance was a failure and against the party line. It looks like a part of larger ploy. We have to wait till the Central Committee meeting to see what they say," said a leader from Bengal, who is present in Delhi currently.
The leader also agreed that there was no proper survey before the elections, no proper analysis of ground realities and that the alliance was floated really late. Even a few leaders from the Jalpaiguri, Murshidabad, Burdwan and Kolkata district committees could never digest the alliance.