Bengal: Congress says nothing wrong in MLAs signing loyalty affidavits
Allegations of unabashed sycophancy were hurled after newly elected Congress MLAs in West Bengal were made to sign affidavits swearing "unqualified allegiance" to the "party led by Sonia Gandhi and Rahul Gandhi".
"I, as a member of the Legislative Assembly, will not get involved in any anti-party activity. Even if I do not agree with any party policy and/or party decision, I will not make any negative comment thereon and/or I shall not take any negative action to the detriment of the party. In such a scenario I shall resign from my post of MLA before making such comment and/or taking such a action (sic)," the affidavit read.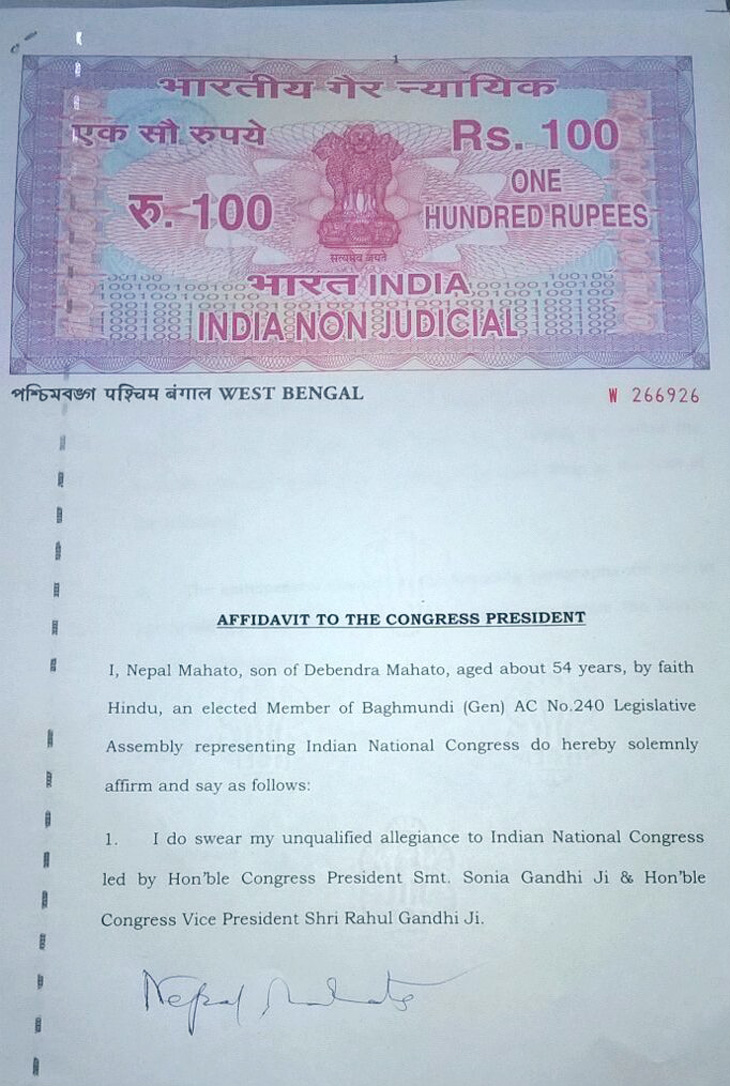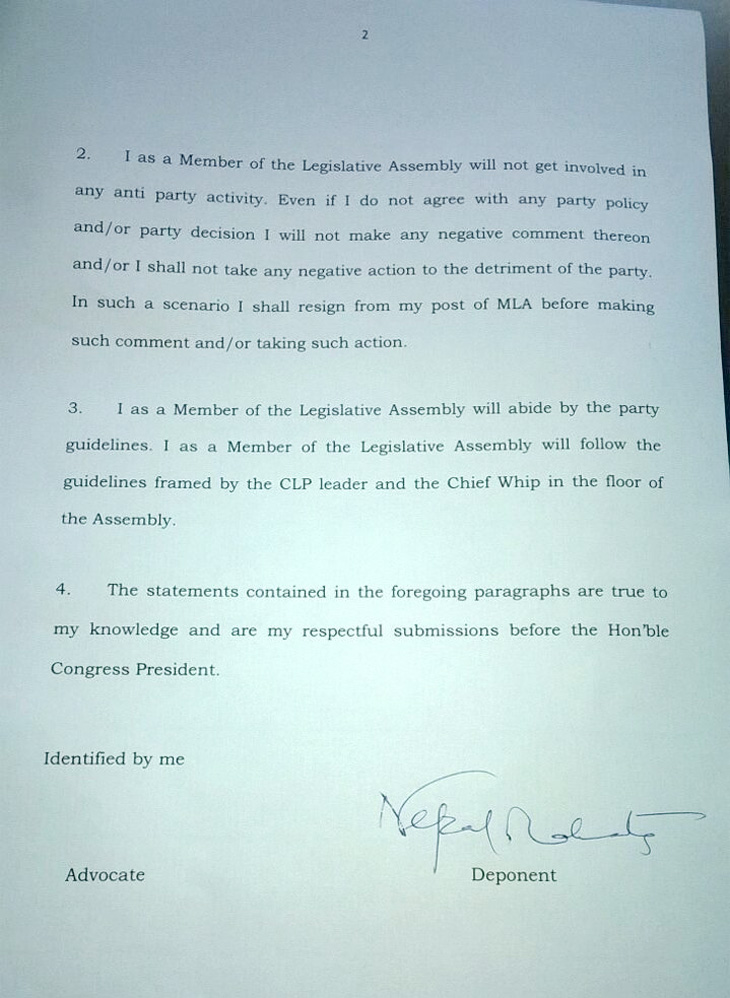 This is not loyalty towards the leadership but a sign of slavery, says BJP's Kailash Vijayvargiya
Unperturbed by these charges, West Bengal Congress chief Adhir Ranjan Chowdhury defended the move as "spontaneous and voluntary". "We had a Congress Legislature Party meeting wherein the MLAs decided to sign the affidavit. There is nothing wrong in it. We owe our allegiance to the Congress and it should not be made such a big issue," he said.
Chaudhury said by signing the affidavit the legislators were merely stating they would not betray the party - their "custodian" - that had given them the chance to contest the polls. "I see nothing wrong or unethical in that."
Adding that the move was informed by what had happened in Uttarakhand and Arunachal Pradesh, Chowdhury claimed it was just meant to ensure that the "party trusts us".
Although Chowdhury asserted that his party wasn't worried about the MLAs being poached, it is apparent that the move meant prevent just that. In 2012, several Congress MLAs had moved to the Trinamool Congress after the two parties ended their alliance. Earlier in 2011 as well, the TMC had poached a sizeable number of Congress MLAs while some had cross-voted during the Rajya Sabha elections. So, Chowdhury and other Congress leaders decided that making the new legislators sign sworn affidavits would prevent a repeat.
Apparently, they didn't count on the affidavits getting leaked, to disastrous effect.
Chowdhury's presence at the Congress headquarters in Delhi just a day after the incident set tongues wagging, with some party leaders suggesting he had been summoned by top brass. "It seems that the Gandhis, especially Rahul, was not so thrilled by this news. He is anyway dejected with Chaudhury, who had taken the call on allying with the Left in Bengal. Rahul wanted to go with TMC but was persuaded by Chaudhury to go with her rivals," a leader said.
Meanwhile, Congress spokesperson Randeep Singh Surjewala sought to exonerate the party's Bengal leadership by saying that "if all MLAs after internal discussion decide to reiterate their commitment to the party then there is nothing wrong in that". He, however, claimed that the central leader in charge of the party's affairs in Bengal, CP Joshi, had informed him that no directions had been given to the MLAs either by him or the state Congress committee.
Training his guns at the BJP, Surjewala said Prime Minister Narendra Modi was running a campaign to break up non-BJP parties through money and muscle power. "First, it was the Congress government in Arunachal Pradesh that was brought down by creating dissidence. Then came Uttarakhand, where democracy was murdered in broad daylight and Congress MLAs were bought over with money and muscle power. The conspiracy was exposed when these expelled rebel MLAs were allowed to join the BJP by Amit Shah. In these circumstances, if some MLAs have displayed their commitment to the Congress then there is nothing wrong in that," he said.
On the other side, the BJP lashed out at the Congress by calling the affidavit signing "bonded labour" and a case of sycophancy in play. Speaking with the media, Kailash Vijayvargiya, the general secretary in charge of the party in Bengal, said, "It's very unfortunate that to show their loyalty to the Congress leadership, the legislators needed to sign on Rs 100 stamp papers. This has happened for the first time in this country. This is not loyalty towards the leadership but a sign of slavery."
In the recent assembly election, Congress won 44 of Bengal's 294 seats, taking over from its ally, the Left Front, as the main opposition party.