Bastar: Now cops allege villagers are helping Maoists change old notes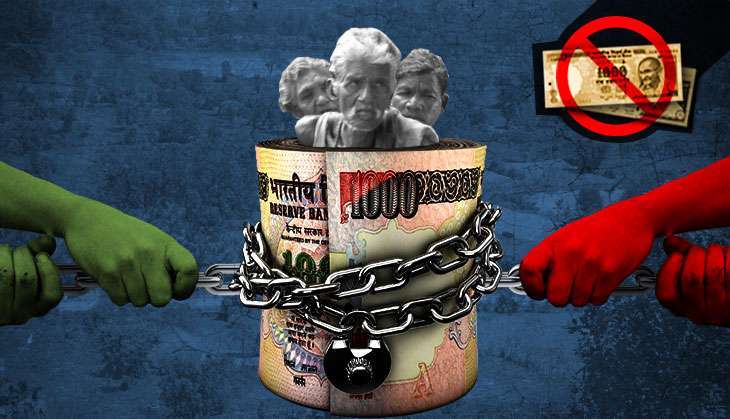 Demonetisation has brought fresh misery to the lives of tribal villagers in Chhattisgarh's Bastar region, already affected by Maoist violence. Caught in the crossfire between insurgents and security forces, they area are now being hounded on the suspicion that they are helping members of CPI (Maoists) in converting black money into white.
The Bastar police is keeping a close eye on the activities of the locals after 8 November. The controversial Bastar IG Shivram Kalluri has recently claimed that the note ban has broken the back of the Maoists.
The state government has expressed a similar sentiment during the winter session of the state Assembly by stating that the "demonetisation has forced the Maoists to come out of their den".
Yet, the police, who have shown proficiency in staging fake surrenders, has so far failed to arrest a single person for depositing the money 'belonging to the Maoists' in banks.
The CRPF unit in Bijapur district had arrested a village sarpanch in the Avapalli area with cash money of Rs 1 lakh. But, there is no evidence that the money belonged to the Maoists. The police has also failed to establish any links between the sarpanch and the insurgents.
The question is being asked is - has the Modi government has given free hand to the CRPF to issue notices to innocent tribals and interrogate them for their hard-earned money?
No law in Bastar
Lakhan Singh, the state president of the People's Union for Civil Liberties (PUCL) says, "The Bastar police is engaged in the bloody game of killing innocent civilians. It is the place where the police burns the effigies of the social activists. Therefore, it is not wrong to say that democracy and the Constitution stands suspended in Bastar. Only the writ of Kalluri runs large in this area. Nobody is surprised at any illegal incident here. "
According to Lakhan Singh, people are severely affected by the note ban in the interior regions of Bastar. But, nobody is paying heed to their difficulties.
Lakhan Singh's claims are not unfounded. A large number of villages in Bastar are hardly accessible. Only a few tribals have bank accounts.
It took several days for the news of the demonetisation to reach these areas. The locals are travelling 50-60 kilometres to reach the banks. However, most of them are returning empty-handed as many Adivasis still don't have valid identification documents.
The Sarva Adivasi Samaj Secretary BS Rawte has received several complaints that touts were charging Rs 300- Rs 500 for exchanging Rs 1,000 notes.
Going back to the old ways
The centuries-old barter system has returned to haat-bazaars, the traditional markets in the villages.