Assembly Election 2018: Ajit Jogi's Janta Congress ties up with Mayawati's BSP in the poll-bound Chhattisgarh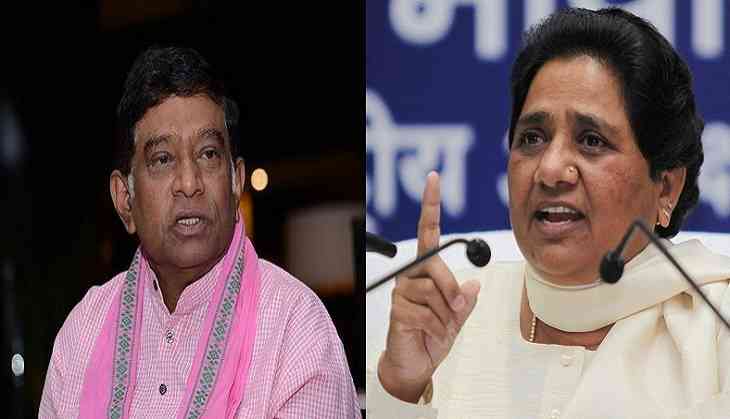 Mayawati's BSP has snubbed Congress party for delaying in extending support and has now made a pre-poll alliance with Ajit Jogi's Janta Congress in the poll-bound state of Chhattisgarh.
It's a blow to the Congress' motive of Opposition unity and making up a grand alliance for the upcoming 2019 Lok Sabha elections to tackle the Narendra Modi led BJP.
Ajit Jogi has announced earlier to not ally with the Congress or the BJP in the election and launched his own outfit named Janta Congress. Earlier, he was a part of the Congress party and was also the first Chief Minister of Chhattisgarh.
"We have decided after much deliberation that BSP will contest elections along with Ajit Jogi and he will be our chief ministerial candidate…he is in sync with our party ideology," said Mayawati at a press conference.
"Elections are scheduled in three key states…we are in alliance now and we are confident that we will halt the BJP's performance," said Ajit Jogi, who was accompanied by Mayawati in the conference.
"We did get a proposal from BSP for alliance but are confident that we will contest alone and win the election," said PL Punia, senior Congress leader and in-charge of Congress party in the state.
"The BSP will fight on 35 seats and Chhattisgarh Janta Congress will contest on 55 seats," said BSP supremo Mayawati in Lucknow, adding that Ajit Jogi will be the chif ministerial face of the alliance.
Bahujan Samaj Party(BSP) has decided to contest upcoming assembly polls in alliance with Janta Congress Chhattisgarh. BSP will fight on 35 seats&Janta Congress Chhattisgarh will contest on 55 seats.If we win, Ajit Jogi will be the CM: BSP Chief Mayawati on #Chhattisgarh elections pic.twitter.com/pnW0APhAUL

— ANI (@ANI) September 20, 2018
Mayawati had been insisting an alliance with the Congress but seeing the current political scenario, the BSP could hamper Congress' chances even in the Uttar Pradesh and the motive of a grand alliance might not get fulfilled if there is no Dalit face who can garner votes by consolidating the backward classes.
Also read: Assembly Election 2018: Judge who delivered the verdict of Mecca Masjid blast case joins Telangana Jana