Amarinder on backfoot: Congress now faces charges it once accused Akalis of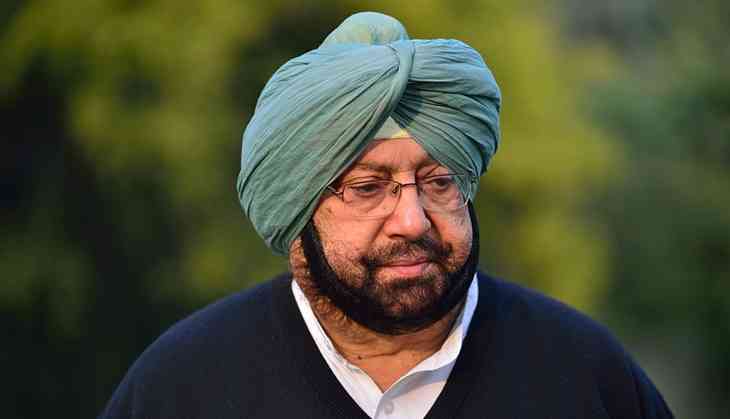 (Pradeep Gaur/Mint/Getty Images)
It's been just two months, but Amarinder Singh's government in Punjab is already facing accusations, and some of it is akin to Congress's earlier accusation against the erstwhile National Democratic Alliance government. Take, for example, the case of Cabinet minister Rana Gurjit Singh, who has been accused of acquiring 'benami' sand and gravel mines.
Be it corruption, Dalit atrocities or allegations of political vendetta, the Amarinder government has started hogging the limelight for all the wrong reasons. While both opponents, the Shiromani Akali Dal-BJP combine as well as the Aam Aadmi Party (AAP), are going hammer and tongs with allegations.
In the case of Gurjeet, charges and counter-charges have been flying ever since the issue was reported in The Tribune on Thursday.
Under pressure from various quarters, the Chief Minister on Monday ordered the setting up a one man judicial commission to probe the allegations of impropriety against Irrigation and Power Minister Rana Gurjit Singh in the multi-crore sand mining auctions conducted recently by the state government.
The inquiry would be conducted by Justice (Retd) J S Narang and he would submit his report within one month. The terms of reference for the inquiry commission, formed under the Commission of Inquiry Act, would be notified soon.
Meanwhile, the minister has offered to resign in order to ensure a free and fair investigation into the matter. The chief minister has however, asked Rana Gurjit to continue till the outcome of the judicial probe.
Power bids
Senior SAD leader Professor Prem Singh Chandumajra, while demanding Rana Gurjit Singh be sacked, has stated that the minister should be proceeded against under relevant sections of the Income Tax Act. "He has openly abused his authority to indulge in naked illegality," Chandumajra said.
"The case should also be handed over to the Enforcement Directorate for investigation as someone who was making 'paranthas' till last night has outbid 32 other big-wigs to acquire a Rs 26.51 crore mining site," he said.
He was referring to the bid placed for the name of the minister's cook during the e-auction of the mining sites that was carried out last weekend.
Stating that his party would also raise the issue in the Parliament, Chandumajra who is the MP from Anandpur Sahib constituency, said the Punjab government is also answerable as to why it is letting cooks and employees of cabinet members participate in auctions by submitting Rs 50 crore bids. These cooks and employees are paid only a couple of thousand rupees in salary, Chandumarja pointed out.
"This amounts to encouraging benaami bids through hawala transactions which are a threat to national security as well," Chandumajra added.
"Action should also be taken against officials responsible for these lapses. It should also be ascertained as to what pressure was put on these officials to facilitate these bids," he said.
He also charged that earlier Amarinder had failed to take note of the fact that Rana Gurjit was producing power as an industrialist and also purchasing the same.
"Who will report any illegality in fixing of rates for this process as long as Rana is the power minister? As irrigation minister Rana Gurjit's sugar mills are releasing effluents in drains causing pollution that lead to a loss to crops. However in this case also no action can be taken against him as he is also the irrigation minister," Chandumajra charged.
The Akalis have threatened to start a mass movement to oust the minister.
Why so silent?
Meanwhile senior AAP leader HS Phoolka, who is also the leader of opposition in the state Assembly, too has demanded that Amarinder takes action against the ministers of his cabinet for indulging in wrong practices and acquiring benami contracts from the state government.
Questioning the silence of the chief minister on this issue, Phoolka said, "Earlier when leaders of Akali Dal were looting Punjab, he used to accuse them but now when same is happening in his government, he is keeping his eyes closed. He should explain what is stopping him from taking action against Rana Gurjit Singh?"
Phoolka underlined that as per the law, no minister can be a partner in business with his own government and violating it can lead to the suspension from the ministry.
He has demanded that Amarinder must immediately remove Rana Gurjit from his cabinet
"If he does not take any action against Rana, it indicates that he himself is indulging in wrong practices," Phoolka said.
"Sorry, haven't done it"
Rana Gurjit has categorically rejected the media reports saying that neither he nor his company – Rana Sugars Limited – has any direct or indirect stakes, financial or otherwise, in the sand mining business.
He also denied any links between his family members and employees with the sand mining business.
Terming media reports about two of his company employees having successfully bid for sand mines as incorrect, he said the employees in question had left their jobs a long time ago. He offered company records for verification in this case.
"There are thousands of employees who have worked with me and left from time to time and I cannot be held accountable for what they do after leaving my company," he added.
Pointing out that his businesses have an annual turnover of more than thousand crores, the minister said,"With an already running business in hundreds of crores of rupees, does it make any sense to indulge in a business of a few crores?"
Free hand transfers
The Congress leaders have also come under criticism for their alleged interference in transfers of police and civil officers. The AAP leadership has warned them to stop demoralising the officers for their personal agenda.
Phoolka has pointed out that the Congress leaders are behaving worse than the Akalis and are preventing the government officials from performing their duties effectively.
He charged that the Congress leaders are indulging in vendetta politics and pressurising the police officers to register bogus cases against its political opponents.
He has demanded that the government form a policy for the transfers and postings of the police and civil officers which should strictly be on the basis of merit.
Caste card
Another serious allegation that has pushed the Congress on the back foot is about atrocities on Dalits.
SAD president Sukhbir Singh Badal has asked the Congress government to take steps to protect the life and property of Dalits facing brutal attacks at the hands of Congress workers solely because they had exercised their right to franchise against the party.
"The wave of violence unleashed against the Dalits threatens to offset the egalitarian society established in the region by our great Gurus. It is condemnable that such a society, created after a massive reform movement, is being torn asunder by the Congress party solely for petty political gains," he said.
"Congressmen have become so drunk with power that they are thrashing and stripping Dalits and posting pictures of the same on Facebook as has happened recently in Bagga village in Majitha," he said.
A Congress leader, Rinku, had allegedly thrashed a Dalit, Kashmir Singh, in Bagga village on 15 May after tying his hands behind his back. He allegedly made a video of the incident and circulated it on a social site. Kashmir Singh's family members were also allegedly assaulted.
Sukhbir also pointed to the shooting of a Dalit youth in Mansa district after he allegedly refused to hand over a contract allotted to him for cleaning solar panels to a Congress worker.
Sukhbir has also charged that attempts are being made across the state to target Dalit political leaders – be it at the panchayat, municipal committee and corporation or the zilla parishad and samiti levels.
The Akalis have gone on to present the Bagga case before the National Commission for Scheduled Castes (NCSC) and have demanded immediate registration of criminal case and arrest of the accused besides dismissal of the Station House Officer (SHO) who had allegedly kept the Dalit victim in illegal confinement.
An AAP delegation led by Phoolka met the Director General of Police Suresh Arora as well to raise the issue of increasing atrocities against the Dalits.
Phoolka said that there have been numerous instances of atrocities against Dalits during the last decade. He said that according to the NCSC data, the number of total complaints increased from 651 in 2007 to a staggering 12,834 during the Akali regime.
The major cause of these atrocities is that the rich and mighty backed by political leaders want to deprive the Dalits of their rights said Phoolka.
Phoolka also added that earlier the Goonda elements of villages backed by the Akalis used to commit these atrocities, but now, the Congress elements have started doing the same.
He also took up the issue of irregularities in distribution of village common lands for cultivation with the director of rural development and panchayats department.
AAP leaders have proposed that a committee with a considerable number of members of the scheduled castes should be constituted at district levels with local MLAs as chairmen. These committees will ensure proper auction of village common lands for cultivation where the land reserved for Dalits should be reshuffled with landlords to ensure that same quality of land is allocated to everyone.
Edited by Jhinuk Sen