After the victory: 10 dos and don'ts for Harish Rawat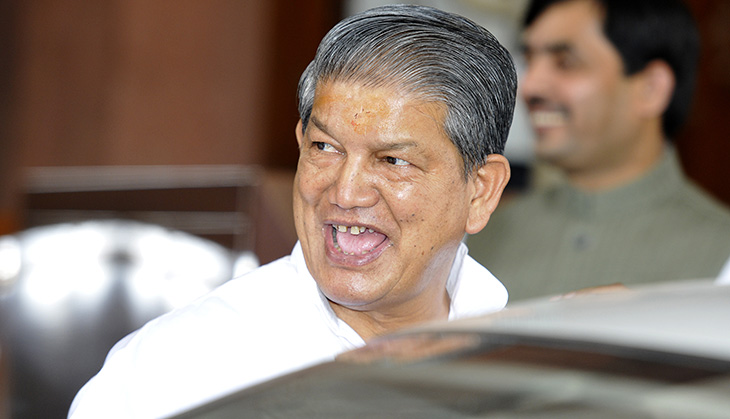 Harish Rawat seems set for a comeback as Uttarakhand's chief minister. The Supreme Court on Wednesday will declare the result of Tuesday's floor test in Uttarakhand legislature. Here are 10 things Rawat should avoid after assuming power:
01
Do keep poor political advisors away
The political crises which Rawat had to face was created by his advisors. First, his aide Ranjeet Rawat provoked leaders like Harak Singh Rawat, Amrita Rawat and other to take the extreme step to revolt against the CM.
One of Rawat's close aides took the CM to the Dehradun airport, where the sting by a TV news channel was carried out, to land Harish in deep trouble. If Harish Rawat failed to keep check on his advisors, he will land in fresh problem.
02
Don't change the liquor policy
The Harish Rawat government was under fire for giving patronage to a particular businessman who dealt in liquor. The situation was horrible: an invisible ban prevailed on regular brands while many inferior brands, which most never heard of, did good business.
After the imposition of President's Rule in Uttarakhand, Governor KK Paul acted on a public complain to quash the excise policy, allowing regular brands back.
The grapevine had it that one of the newly favoured brand, 'Dennis whiskey', belonged to a member of the Rawat family. Re-introducing the old excise policy may turn fatal for Rawat.
03
Do act against illegal sand mining
The BJP has been raising the issue: dubious persons associated with illegal sand mining have been moving freely in the corridors of power during the Congress regime.
Things are now under control as Paul was pretty strict against illegal mining. The President's Rule didn't provide any cover to those involved in illegal mining. Hope Rawat continues the good work.
04
Don't reappoint the favourite
Harish Rawat created a parallel post for one of his favourite IAS officers. Rakesh Sharma was made the chief principal secretary to the CM, after being denied a post-retirement extension by the Centre.
President's rule forced Sharma out and Chief Secretary Shatrughna Singh started executing his normal duty. If Rawat re-appoints Sharma, he will create a rift in the bureaucracy.
05
Do win over party members
The revolt by nine Congress legislators indicated that party leaders were annoyed with Rawat's rude functioning. With state elections not far away, the leader must keep the party intact in Uttarakhand.
Harassing members of the Legislative Assembly by saying surveys show anti-incumbency trends against them won't work.
Most rebel Congress MLAs were given the hint to either shift seats or not contest elections.
The CM should stop preaching lessons in morality and act against the guilty. In his two-year term, Rawat failed to indicate his intention of implementing transparency and act against those found guilty.
Rawat has so far taken no action in the incident in which his personal secretary Md Shahid, who featured in a sting operation, asking for money to provide liquor license. Similarly nothing has been done on the misuse of disaster relief fund. Merely by providing lip service to honesty, Rawat can't consolidate his position.
07
Do put a break on family politics
Harish Rawat is not against promoting family politics. His better half, Renuka, contested the last Lok Sabha elections from Haridwar. Three of his children: Anupama, Anand and Virendra are looking at the forthcoming Assembly elections. Rawat can avert a rift in his party by putting a break on family politics.
08
Do give up superstitions
The CM should now be convinced that he can improve his position by performance, not superstition.
He did not occupy the chief minister's official residence, considered inauspicious. Yet he had to exit from the CM's office.
Now he should go occupy the official bungalow make a new start.
Try to generate employment
Stop mass migration from the hills
Keep the government away from hosting irrelevant entertainment fights (like the Khali bout)
10
Don't underestimate your rivals
He needs to learn the trick of turning his foes into friends.
Edited by Joyjeet Das