After Shehzad Poonawalla calls Cong president election rigged, Tehseen takes a step back
Catch Team
| Updated on: 30 November 2017, 19:25 IST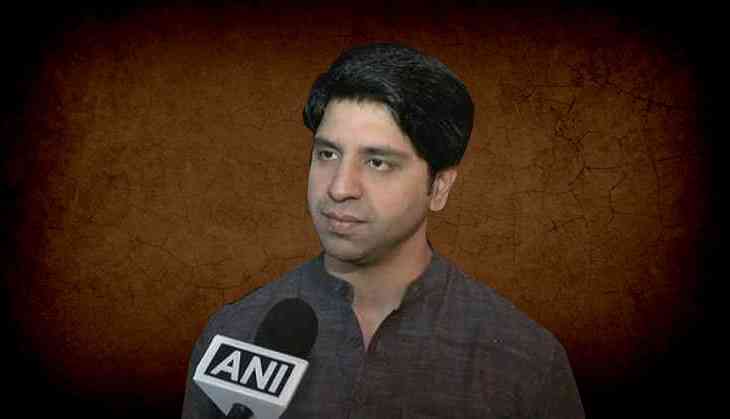 With less than a week remaining before Congress Vice-president Rahul Gandhi could be elected unopposed as the party president, Maharashtra Congress secretary Shehzad Poonawalla stirred the hornet's nest and raised objections over Rahul's coronation.
Pulling the strings
Calling the entire process of electing the Congress president as "rigged", Poonawalla said that Gandhi must first resign as Vice-president before contesting the elections.
He added that he would have contested the elections if they were conducted in a genuine manner and claimed that the delegates who are going to elect Congress president are "fixed".
"I have got information that the delegates who are going to vote for the party president elections are fixed, its rigged. They have been appointed for their loyalty. Yes, it takes courage to speak out, there will be all kinds of attacks against me, but I have facts," he told ANI.
Training his guns at Rahul Gandhi, Poonawalla added that there should be only one ticket in one family whether it is Rahul or him. He even wrote a letter to Rahul expressing his anguish over the entire election process while accusing the party of promoting nepotism.
Repercussions
Soon after the controversy broke out, Poonawalla's brother, Tehseen Poonawalla, who is also related to Robert Vadra, disassociated himself from his brother.
"I have got Shehzad Poonawalla up as my child. It pains me deeply to see him do this. This is totally unacceptable. We need to strengthen the Congress & allies to win. Any grievance could have been put up at appropriate forums. My wife & I disassociate with him," Tehseen tweeted.
Accusing Shehzad of backstabbing him, he further added that both him and Vadra are stunned with these revelations and that Rahul should focus on Gujarat elections and not on this. Even Tehseen's wife, Monicka Vadera, completely disassociated with Shehzad and took to Twitter to express her anguish.
"I stand by & support my husband @tehseenp & all of his statements. My family & I neither have any relation, association nor wish to comment on the issue or the said individual Shehzad Poonawalla. Please refrain from tweeting/contacting me for the same," she tweeted.
Meanwhile, Maharashtra state unit was quick to react and state president Ashok Chavan claimed that the controversy is just to garner cheap publicity. "There is no truth in his allegations, moreover he is not a Congressman, for last two and a half years, he has hardly had any involvement in the party issues. Doing it for publicity," ANI quoted Chavan.
Moreover, Congress spokesperson Sachin Sawant went on to claim that Shehzad was not even an active member of the party and that there was no question of him being a leader or a member of the state Congress committee. He too pointed that all this was being done to get publicity.
शहजाद पुनावाला नामक व्यक्ति कांग्रेस पार्टी के प्राथमिक सदस्य भी नहीं हैं। कांग्रेस पार्टी के प्रदेश सदस्य बनने का सवाल ही नहीं उठता। वास्तविक तौर पर वे "स्वयंभू" है।

— Sachin Sawant (@sachin_inc) November 30, 2017
Shehzad was quick to respond to these allegations and furnished several documents to prove that he was a Congress member who had been appointed as secretary in 2016 with approval of the Congress president herself.
Shehzad was first seen in AICC headquarters helping the media team during the 2009 Lok Sabha elections and thereafter he appeared on multiple television debates as Congress spokesperson. Till recently, he, along with Tehseen, was pushing for a anti-lynching bill to be passed in the Parliament.
Under the banner of National Campaign Against Mob Lynching, the Poonawalla brothers were part of the team that drafted the Manav Suraksha Kanoon (MASUKA) to legally counter lynch mobs. In fact, senior Congress leaders like Digvijay Singh and Shashi Tharoor participated in conferences held by the drafting committee and endorsed the bill.
Meanwhile, early in November, the Congress Working Committee approved the election schedule for the president's election wherein the nomination process will begin on 1 December while the election would be held on 16 December. The CWC had approved 19 December as the date of counting. However, it was expected that Rahul would be elected uncontested and the decision of his elevation could have been announced on 5 December – the last date for withdrawing nominations.
Rahul is expected to file his nomination on 4 December and it remains to be seen whether there are any more dissenting voices in the party before the final decision is taken. Sonia Gandhi had been holding the post of president since 1998 - making her the longest serving president of the grand old party.