AAP & LG too busy fighting each other to handle Delhi's health emergency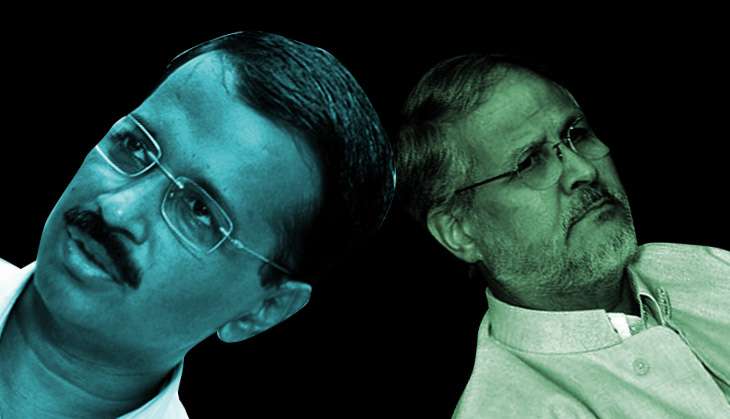 If it weren't for us, who suffer no matter the outcome, the row between the Arvind Kejriwal led AAP and Delhi Lieutenant Governor Najeeb Jung could have been an entertaining thriller.
Were it one of those high-stake corporate rivalries which culminate with absolute ruin of at least one rival or a sports match which ends with only one prize winner. The only trouble is this is happening at a time when Delhi is facing a medical emergency.
Already 20 people have lost their lives and number of cases of the vector-borne disease crossed 1,200. For the first time in five years somebody (two people from Jamia Nagar) has died of Malaria. Doctors at various hospitals have no idea about the fever that has gripped all the people for days together, and has tested negative for all known vector diseases.
What do the heads of Delhi administration do at such a time? The LG tries to score political points by asking the Deputy Chief Minister Manish Sisodia, who also holds the education portfolio, to return from Finland where he was spending time to 'study' their educational system.
Undoubtedly Kejriwal cabinet had its priorities mixed up if at the time of an epidemic breakout in Delhi, neither the CM nor his deputy and not even the health minister were available to coordinate operations on the ground.
But one can't miss LG's shrewdness here. Or his desperation to give one back to Kejriwal publicly. Sending a fax to Sisodia it's convenient leak in the national press is a good way to enjoy the weekend.
Unnecessary theatrics
It's not AAP's idea of entertainment obviously. Which is why its culture minister - Kapil Mishra and, more notably, its health minister - Satyendar Jain, called up the press, turned up at LG's house and blamed him for not letting them in.
At a time when people, for the lack of hospital beds and doctors, are being photographed on a daily basis lying in pain outside hospitals, Health Minister's audacity to find time to visit the LG to create a scene cannot be undermined.
The Delhi High Court's recent, controversial judgment declaring LG's primacy over everyone else in Delhi, including the CM's, recently stoked new life into the ongoing power struggle between the two.
And the LG, immediately after this ruling, deciding to review 400 files submitted by the Kejriwal government showed how far he could go in using public exchequer's money to settle a deeply personal and political row.
No one expects this not to end anytime soon. By this time it's not even clear who is fighting whom in whose name.
But what one does know at the moment is that the constant stand-offs between the two institutions - one democratically chosen and the other a representative of the centre- has brought down the stature of both, and repeatedly mocked the people whom the two institutions are meant to represent.