AAP forges first pre-poll alliance, may sweep Ludhiana with Bains brothers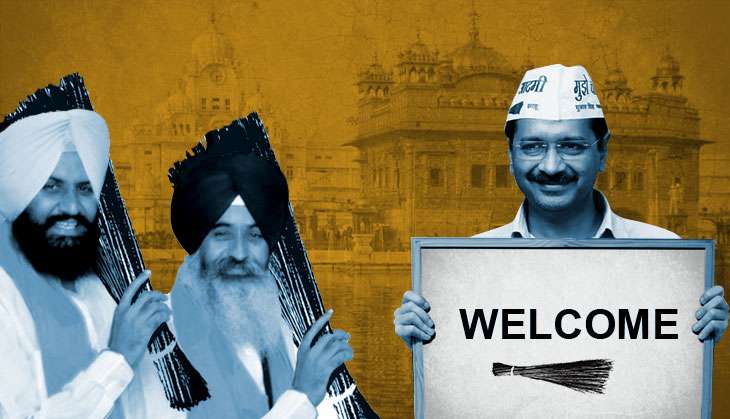 Driven by political compulsions in Punjab, Aam Aadmi Party (AAP) has forged an alliance with Lok Insaaf Party (LIP) that was floated by Bains brothers (Balwinder Singh and Simarjeet Singh) less than two months ago. This is the first time that AAP, since its inception in 2012, has entered into a pre-poll alliance with any political party.
The alliance virtually spells the death knell for the Awaaz-e-Punjab forum floated by cricketer turned politician Navjot Singh Sidhu along with former Hockey Olympian Pargat Singh and the Bains brothers. Sources say that Pargat might join the Congress over the next couple of days. Meanwhile, it is back to square one for Sidhu who has had a tumble from a possible chief ministerial face to a marginalised political entity, although there are indications that he too will eventually join the Congress.
Will they sweep Ludhiana?
AAP will be leaving five seats for its new ally LIP to contest out of 117 assembly seats as Punjab goes to polls over the next three months. The Bains brothers joining hands with the party is expected to be a morale booster for the AAP cadres given their clout in Ludhiana.
Although, their influence at present is limited to Ludhiana, the two brothers who had been elected as independents in the last Assembly polls, they were extremely active as Opposition leaders in the outgoing Assembly. They were always at the forefront raising issues which even the Congress as the main Opposition party did not raise.
Observers say that their joining hands with AAP will bolster the alliance's chances in Ludhiana at least. Had they continued in isolation, the Bains brothers could have played a spoilsport for anyone in Ludhiana area.
Simarjeet Singh is the MLA from Atam Nagar seat in Ludhiana while Balwinder Singh represents the Ludhiana South seat.
Simarjeet Singh had contested the 2014 Lok Sabha elections as an independent and led in these two constituencies over the SAD, Congress and AAP. Bains outperformed AAP nominee HS Phoolka in two other seats - Ludhiana Central and Ludhiana East. Phoolka, on the other hand, did exceedingly well in reserved constituencies like Gill and Jagraon. He also led over all the other candidates in two more seats - Dakha and Ludhiana West.
If the votes of the AAP and LIP in the 2014 Lok Sabha elections are put together, they would have led in 7 out of 9 seats with Congress leading in the other two. AAP will certainly hope to repeat this performance and sweep Ludhiana with the help of the Bains brothers.
Changing allegiances
On why AAP went in for an alliance instead of a merger, its state convener Gurpreet Singh Waraich said, "Our Constitution does not forbid an alliance. It says that tickets cannot be given to two members of a family. If this hindrance was not there, there could have been a merger of LIP with AAP".
"It is honest people like these who are joining AAP while those who are tainted and being discarded by other parties are joining the Congress," said AAP's state in-charge Sanjay Singh while hinting at the recent entrants into the Congress, such as Akali leader like Sarwan Singh Phillaur whose son faced an Enforcement Directorate probe in a drugs case.
On Monday also, Shiromani Akali Dal (SAD) leader and former IAS officer Balbir Sidhu, along with Soni Ghalib, son of former MP Late Gurcharan Singh Ghalib and Olympian and AAP member Surinder Singh Sodhi, joined the Congress.