A new, busier Nitish sets the tone in Bihar. Hope it stays that way
Catch Team
| Updated on: 14 February 2017, 2:35 IST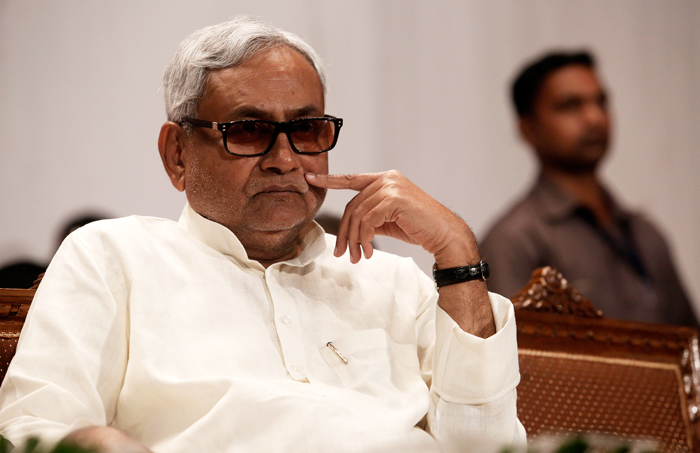 Front-foot batting
Nitish Kumar is back in Bihar and this time he is more proactive
The Bihar CM is holding regular review meets of ministers, babus
He has announced a slew of welfare measures
More in the story
Not everything has went right
Will prohibition succeed in Bihar?
Can Nitish score political points with Ashoka\'s birthday?
In the din of the applause that followed the remarkable victory of the Grand Alliance in Bihar, few people acknowledged the feat achieved by the Communist Party of India (Marxist-Leninist) Liberation in winning three seats.
While the media went berserk in interpreting the results, hardly anyone paid heed to what the party's National General Secretary Dipankar Bhattacharaya had to say.
Bhattacharaya was persistent in claiming that the mandate was more against Bharatiya Janata Party (BJP) than it was in favour of Nitish Kumar and Lalu Prasad. Nitish, according to him, did not have the luxury of time to settle down before implementing his policies.
Also read: JD(U) makes its ambitions clear: its mission is "Nitish Kumar 2019"
"We assume that Kumar and Prasad will carry forward their work from where they had left. It is the 11th year in office for Kumar while Prasad's party is in power for the 16th year. Therefore, we will closely monitor their work from the very first day," he said.
Nitish and his urgency
Bhattacharya's point was not lost on the chief minister. He is aware that the result was more of a defeat for BJP than a victory for him. He knew that the BJP had paid for the perceived non-performance by Narendra Modi's government at the Centre.
Lalu has his own reservations on prohibitions; he thinks only foreign-made liquor should be banned
This led to an urgency in Kumar from Day 1. He is keen to convey the message that he means business.
Most political pundits agree that Kumar has not been this proactive in years. They see political compulsions behind the image makeover. Kumar's Janata Dal (United) won only 71 seats this time, down from 115 in 2010.
His previous government worked well with BJP's support until Modi's candidature (for Prime Minister) became a sore point, a party source said. Kumar chose to exit the coalition despite the risks involved. And now he is in a trickier alliance.
Also read: BJP suspends rebel Kirti Azad. But is it a victory for Jaitley? Not quite
Many think that schism in the Grand Alliance is a certainty and Kumar will have no option but to go on his own.
Many think schism in Grand Alliance is certain at some point; Kumar will have to go on his own
And he seems to be preparing the ground in preparation for this eventuality from the outset. Nitish has started this tenure with an attempt to affirm his place in the hearts of the people.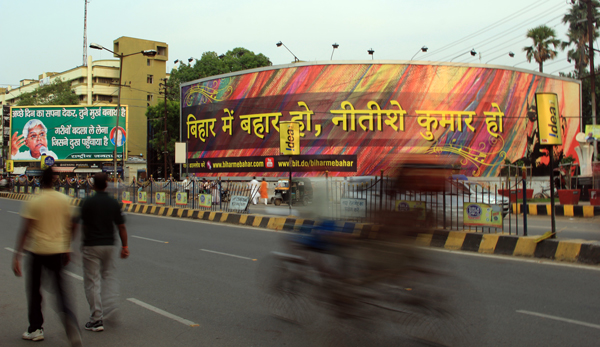 The new approach is evident:
Review meetings are being regularly held in Patna
All ministers as well as top babus are being summoned to prepare the road map for next five years

New tasks are being assigned and strategies formulated
Ministers, top babus are being summoned to prepare road map for next 5 years
In fact, the decisions taken so far in these meetings are enough to elevate Bihar to the league of developed states. That is, if they are implemented in the right spirit.
Some of the important decisions taken in these review meetings include:
Opening the state's first veterinary university in Patna
Establishment of a river study center

Announcement of five new medical colleges and the Patliputra School of Economics

Several centres of excellence across the state.
The government has also declared that it will provide:
Sanitation facilities to every family
Ensure drinking water to all

Supply state manufactured Sudha milk to every panchayat

Give credit cards to students after Class XII
More such announcements are expected after the review meetings that will continue until 29 December.
These measures have changed the sentiment at the ground level. The atmosphere of caste polarisation after a bitterly fought election seems to be subsiding. Criticism over assigning important portfolios to Prasad's scions are also fading away.
Also read: #RamMandir2.0: Why the bricks are flowing in again into Ayodhya
Kumar is batting on the front foot to change public perception and the BJP has found no solid ground to corner him.
Wrong moves
Two recent decisions, however, could prove to be an albatross around Kumar's neck.
More in Catch:
One title 2015 truly deserves - The Year of Bans
The year on Twitter: Modi, One Direction, same-sex marriage & The Dress
Why is Shiv Sena celebrating Nitish Kumar's victory?