20 easy steps Modi can take to make Kashmiris feel better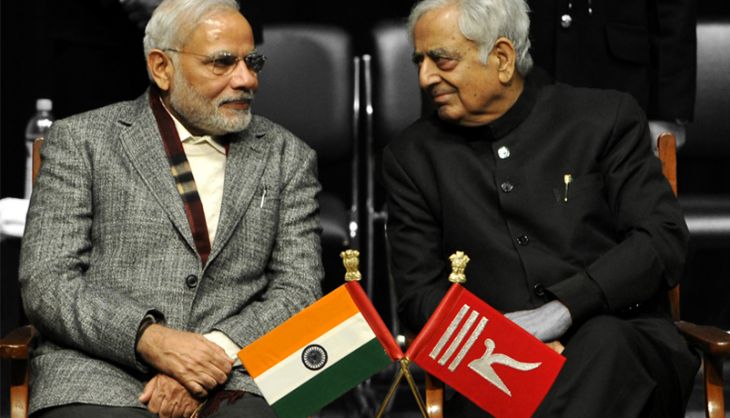 When Prime Minister Atal Bihari Vajpayee went to Srinagar in April 2003, he made a grand gesture to Pakistan. He had declared, "We are again extending the hand of friendship, but hands should be extended by both sides."
With a single statement, Vajpayee swept away the negativity surrounding India's position on Pakistan, offered a dialogue on Kashmir and did away with the impression that New Delhi had no desire to engage Islamabad. Mufti Mohammed Sayeed, the chief minister of Jammu and Kashmir, is half hoping that Narendra Modi would also make a similar grand gesture when he visits Srinagar on 7 November.
Also read - Smoke Screen: A drug haze envelopes Kashmir
Modi's Pakistan policy up to now has been inconsistent. In dealing with states, Modi has generously offered special financial packages. But they have often not come to much as the recipients realise that more often than not, the assistance is just a re-packaging of old government schemes.
No doubt a substantial financial package to spur growth in Kashmir and to deal with the after-effects of the devastating floods of a year ago, would be welcomed by the Mufti government. However, to change the mindset of the Kashmir people about his government, Modi will have to show them some light at the end of the tunnel - a promise of long term improvement in their lives.
Without compromising India's position either on the outstanding issue of Jammu and Kashmir or on Pakistan-sponsored terrorism Modi can make an overture to Pakistan. A series of steps could be initiated that would create the conditions for restarting a dialogue with Pakistan.
A model for this was proposed by a three-day deliberation by 50 Kashmiris from both sides of the Line of Control (LoC) in Srinagar from 27 to 29 October. This was the 17th such dialogue organised by Delhi-based Centre for Dialogue and Reconciliation. There were11 delegates from Pakistan occupied Kashmir (PoK). These are the list of easy confidence building measures or CBMs - proposed by the Kashmiris themselves.
Five steps to strengthen Cross-LoC CBMs: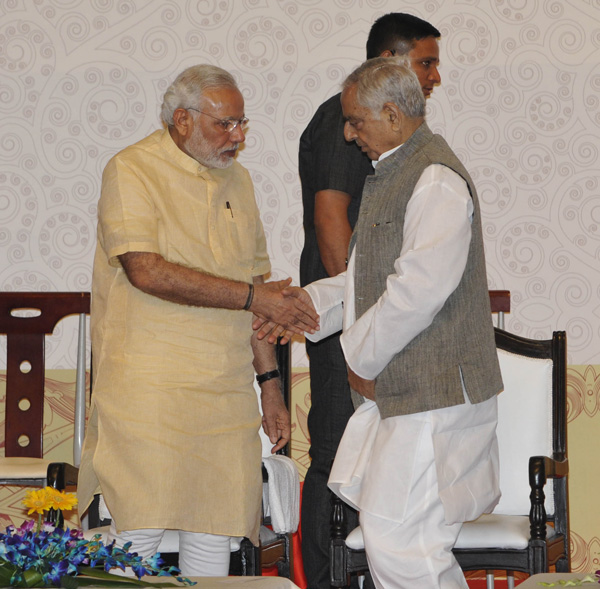 1. Ask both sides to shun competitive aggressive statements on the LoC and maintain the sanctity of the ceasefire agreement of 2003 by formalising it
2. Forbid the use of heavy artillery in the populated areas, and ensure de-mining on the LoC in keeping with international standards to prevent human casualties on both sides
3. Ensure regular meetings between the Directors General of Military Operations (DGMOs) of the two sides and increase frequency of local command level meetings
4. Follow the existing 48-hour moratorium on retaliation
5. Ask the security forces to handle all inadvertent crossings on either side of the LoC carefully and sensitively
Packages aren't enough. Modi needs to promise long-term improvement in the lives of Kashmiris
Five steps to facilitate cross-LoC travel:
1. Announce that all the agreed five trans-LoC routes (Nauseri-Tithwal, Chakoti-Uri,
Hajipur-Uri, Rawalakot-Poonch, and Tattapani-Mendhar) will be opened and made fully operational
2. Open the Kargil-Skardu and Jammu-Sialkot routes
3. Expand cross-LoC travel beyond divided families to all the state subjects of erstwhile Jammu & Kashmir. Simplify documentation and ease of travel procedures for cross-LoC travel.
4. Encourage pilgrimage tourism and student exchange programs between the two sides of J&K
5. Facilitate composite mushairas once a year at Poonch, Rawalakot, Muzaffarabad and Srinagar
Five steps to encourage cross-LoC trade: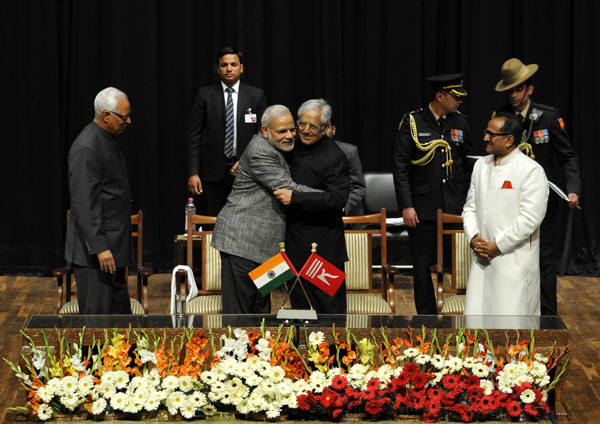 1. Enhance the product list with specific HS (harmonised system) codes - i.e. the multipurpose international product nomenclature developed by the World Customs Organisation (WCO)
2. Convert the present system of barter trade into trade based on currency and banking systems. Alternate currency Unit (ACU) is already available between India and Pakistan and that can be implemented for LoC trade as well.
3. Implement banking facility with Nostro-Vostro account as already recommended by the chambers should be implemented to formalise the trade (Nostro means 'ours' and Vostro means 'theirs' in Italian. They refer to one side's money being kept in the account of the other side's bank - i.e. 'our account' and 'their account')
4. Improve infrastructure at crossing points with full-body truck scanners, communication facilities, provide guest houses and meeting halls at trade facilitation centres where meetings can take place regularly. And, set up a dispute resolution mechanism for the traders of the two sides of the LoC.
5. Issue multi-entry time bound permits to traders to take part in marketing, trade fairs etc.
Govt needs to expand cross-LoC travel beyond divided families to all the state subjects of J&K
Five steps to encourage cross-LoC co-operation on disaster management:
1. Propose the setting up of hydrological, meteorological, seismological and Geographic Information Systems (GIS) Centres on both sides of the LOC.
2. Offer to share hydrological, seismological, meteorological and GIS data between the two centres.
3. Offer a dialogue process between the public representatives of all 5 parts of the state (Gilgit-Balitstan, PoK, Jammu, Ladakh and Kashmir Valley) to collaborate on evolving a joint disaster response.
4. Propose opening of crossing points on the LOC in times of disaster for improving relief and rescue.
5. Prepare and share a directory of trained disaster managers/professionals on both sides of the LOC and allow free movement of these experts across the LOC in times of disasters.
None of these steps would compromise India's claim on Kashmir. They will also not lead to resolving the Kashmir issue. However, they will certainly ease the problems of divided families, divert youngsters towards trade and business rather than extremism, enhance contacts between people on two sides of the international border and the LoC in J&K and reduce 'the friction between history, geography and politics in Jammu and Kashmir'.