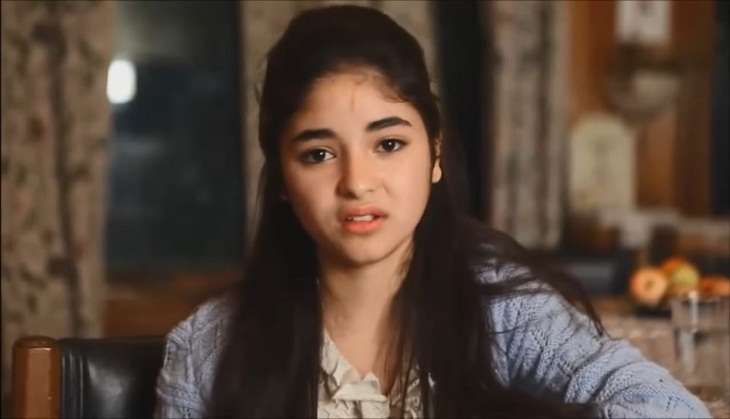 Dangal girl Zaira Wasim seems to be going places. She recently met Jammu and Kashmir Chief Minister Mehbooba Mufti. Her role as Geeta Phogat in the movie has drawn international attention.
However, instead of celebrating her win, the 16-year-old from Kashmir issued a shocking public apology for hurting the sentiments of people via her Facebook and Twitter accounts.
The reason of her actions remains unclear but it is being speculated that Wasim posted this apology letter on the social media after being trolled for meeting Chief Minister Mufti a couple of days ago and allegedly saying she was a part of her film's success.
People of Kashmir seem disappointed as according to them, a young talent of the valley was being discouraged from testing herself in the field of acting.
"If any sort of talent is emerging from Kashmir, we Kashmiris give our negative reviews and comments, which is very unfortunate. In spite of encouraging our talent we discourage them. Earlier also such incidents have taken place in Kashmir. Zaira Wasim performed brilliantly in Dangal, but we started making allegations. She can be an inspiration for other young people. Unemployment is a big issue in Kashmir, and she has helped in opening another window," a local resident said.
Shairyad, a local resident, said, "Every individual has a different talent. If somebody is trying to display their talent, never discourage them. Always try to support and appreciate their confidence. In the similar manner, when people can support engineers or doctors, they should encourage the youth to showcase their talent in the acting as well. There are people who compose music and songs. So, this is an inbuilt talent in the people of Kashmir."
Speaking about women empowerment, Zaira Wasim questioned the current situation of society. She asked, "Why can't we just educate them?" She also said that she has dreamt of building a society safe for girls to live in and where they would be happy.
-ANI