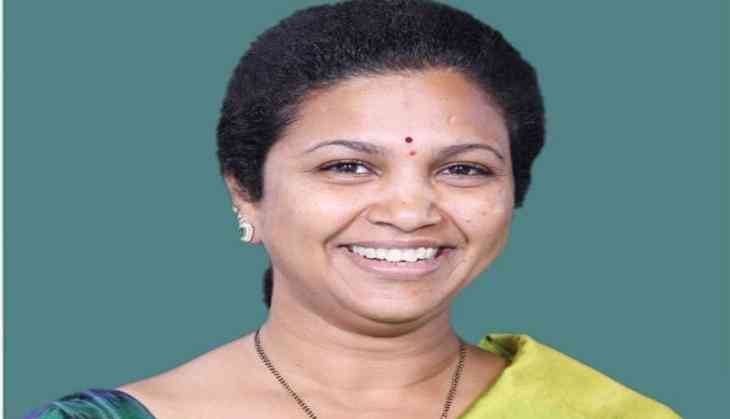 10 workers of Yuvajana Shramika Rythu Congress Party (YSRCP) have joined the Telugu Desam Party (TDP) while their leader and MP Butta Renuka has extended support to Chandrababu Naidu-led TDP government in Andhra Pradesh.
Amidst reports of her joining the TDP, she clarified that she is seeking government support for development in her constituency, Kurnool.
"Development and planning by Andhra Pradesh Chief Minister in the last three years has made me think. In the last three years, I couldn't do much for my constituency," she said.
Renuka was earlier suspended from YSRCP after differences with party leadership.
"Don't know why I was suspended. Maybe because my thinking and nature didn't gel with the party and they thought seeking help from the government wasn't right," Renuka said after TDP chief and Andhra Pradesh CM Naidu inducted her party workers into the party.
Renuka is expected to contest the next Lok Sabha elections on a TDP ticket.
-ANI