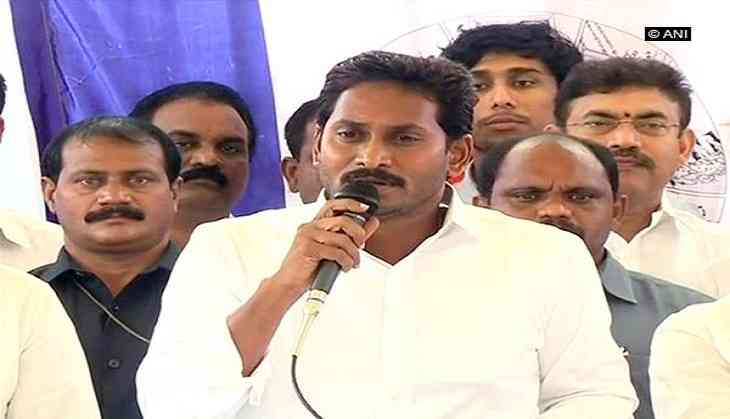 YSR Congress Party president YS Jaganmohan Reddy on Saturday called for Andhra Pradesh bandh on July 24 over the special category status issue.
"We are calling for Andhra Pradesh bandh against the injustice meted out to the state by the central government," Reddy told reporters here.
"We will support any party at the national level. Our only demand is special category status to Andhra Pradesh," he added.
Reacting on Prime Minister Narendra Modi's speech on the No-Confidence Motion in the Lok Sabha where he said that he had warned the Telugu Desam Party (TDP) of falling into YSR Congress Party's trap, Reddy said, "We have been speaking on these things since last four years. Now TDP picked up the same and aimed at the Centre. Our sincerity appears trap to Modi?"
Yesterday in his speech, the Prime Minister Modi said: "When TDP was leaving NDA, I called up N. Chandrababu Naidu, warned him that you are falling into YSR Congress's trap. I want to tell the people of Andhra Pradesh that we will keep working for them. We will do everything possible for the development of the state."
Later Prime Minister Modi-led NDA Government sailed through its first floor test in Lok Sabha by defeating the No-Confidence Motion moved by the TDP.
The government had a comfortable majority of 325 votes in its favour, who voted against the No Confidence Motion compared to 126 votes by the Opposition parties out of total 451 MPs present in Lok Sabha.
The motion moved by the TDP saw Opposition accusing the NDA government of neglecting Andhra Pradesh and not giving it special status. However, Telangana Rashtra Samiti (TRS), the other beneficiary of the bifurcation of AndhraPradesh, supported the NDA.
(ANI)