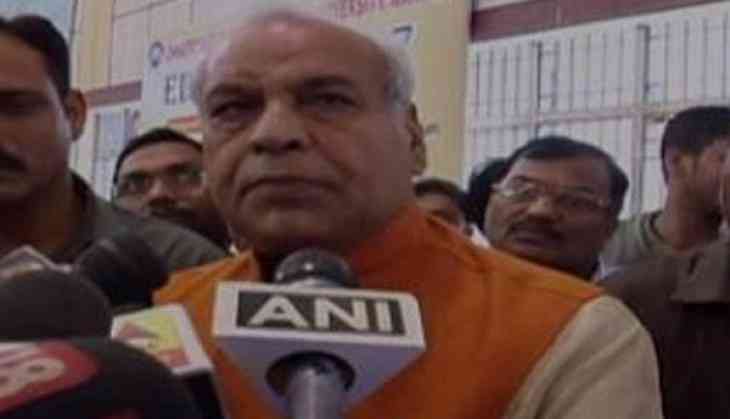 Yogi's Minister justifies remark post insulting 'divyang' worker (ANI)
On 20 April,With Yogi Adityanath-led government drawing flak from all quarters, Khadi and Village Industries Minister Satyadev Pachauri attempted to justify his demeaning remark for a disabled worker and said he wanted to just state that the Constitution must allocate him a suitable job.

"The worker was weak not disabled. I just meant to say that instead of assigning cleanliness job to him, the Constitution must allocate the right job suitable to him," Pachauri told the media here.

Commenting on his surprise inspection to the factory office on Tuesday, he said that he visited the office without notice and observed that the cabins of the work station were too untidy with spits on the walls.

"I went on surprise inspection to the Khadi office and saw that the entire office was filled with impurity and spits on the walls of the cabins," he said.

Pachauri asserted that the biometric system in the Khadi office was not being followed. He added that strict action would be initiated against the employees, who would be absent or late to office.

Pachauri had during his visit advised the employees to maintain hygiene in the office premises to sustain healthy and better life.
-ANI