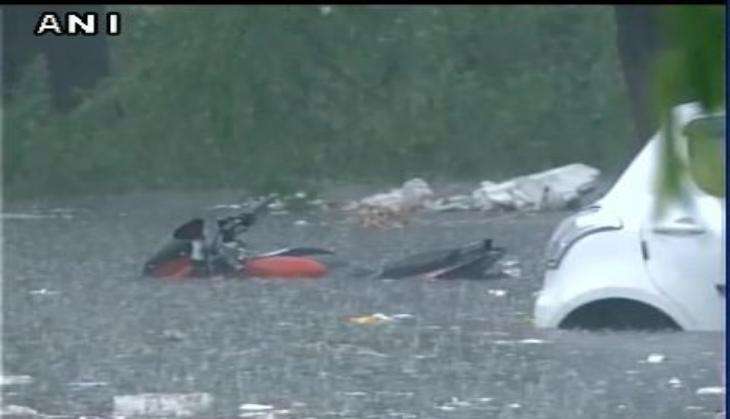 The International Yoga Day turned into a woeful experience for the participants in Jammu as they were stuck at the Maulana Azad Stadium due to heavy rainfall.
The stadium was subject to waterlogging after one of the drain pipes broke post the rainfall.
Nearly 20 vehicles and multiple two-wheelers got submerged in the water and nearly 200 people were stuck in the stadium for nearly two hours.
"We were celebrating International Yoga Day in M.A. stadium. Our Health Minister and many members of Parliament had come here. When we were about to leave the venue, we found that a drain breakage has caused waterlogging," Bulkar Singh Charak, a local resident, told ANI.
People stuck in the stadium urged the administration to look into the matter and help them get out.
"My car has got completely submerged in water. I am more concerned about my car. The administration should do something to take all of us out from here," Sushma Sharma, another local resident, told ANI.
Meanwhile, a landslide earlier today led to a blockade along the Jammu-Srinagar National Highway following heavy rains near Udhampur area.
The highway is one of the two routes connecting Srinagar with the Jammu city.
-ANI