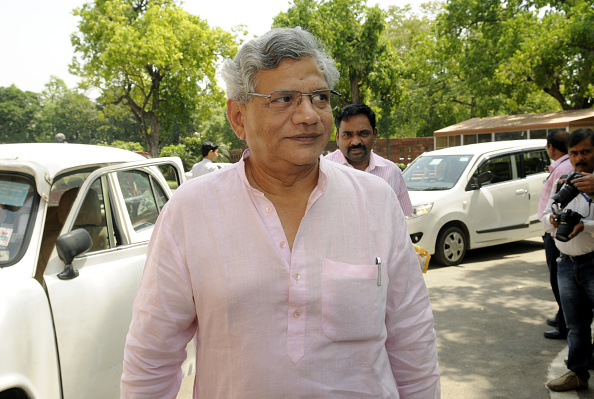 Not long after members of the Congress in West Bengal met Rahul Gandhi to suggest a poll pact with the Left in the state, CPI(M) general secretary Sitaram Yechury said there will be no such alliance, reports the Hindustan Times.
Congress leaders in West Bengal, though traditional rivals of the Left parties, said they would prefer to ally with the CPI(M) for the coming assembly elections rather than with Mamata Banerjee's Trinamool Congress.
"We will have no alliance or front with the Congress though our issue-based collaboration with the party will continue," Yechury said at an event in Lucknow. He added however that the party could support the Congress from the outside if required to keep the BJP out of power.
"I said in the meeting that even in my district where the Congress had fought the Left fiercely, people want an alliance," Adhir Chowdhury, the party's West Bengal chief, said. "I want to respect the sentiment of those people."