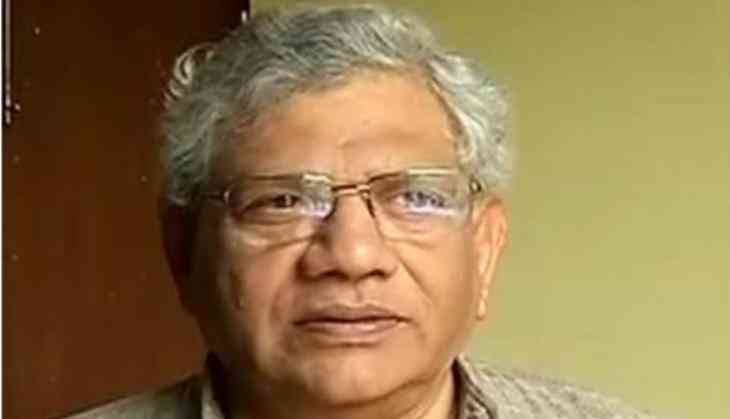 Yechury says no third term for him in Parliament (ANI)
Communist Party of India (Marxist) general secretary Sitaram Yechury on Sunday confirmed that he would not seek the third term in the Rajya Sabha, saying that he is following his party's norms.
"The norm in our party has always been that in the Rajya Sabha no one should be allowed to move towards the third term. As general secretary of the party, it is my duty to implement that norm. As long as this norm will be there I would be following it," Yechury told ANI.
He further said that the idea behind the party's norm is to encourage new talent and younger comrades. Yechury's second term will expire in August.
According to reports, Congress has offered to back Yechury's re-election to the upper house when polls are held in August. However, the Left party has not responded to the offer yet.
Congress will extend its support for CPI(M) only if Yechury files his nomination and not any other candidate from the party, reports suggest.
Yechury, a senior leader of CPI(M) was elected its general secretary in 2015. The CPI(M) leader, who was elected to Rajya Sabha from West Bengal in 2005 is known for raising important matters and bringing several issues to the notice of the parliament.
-ANI