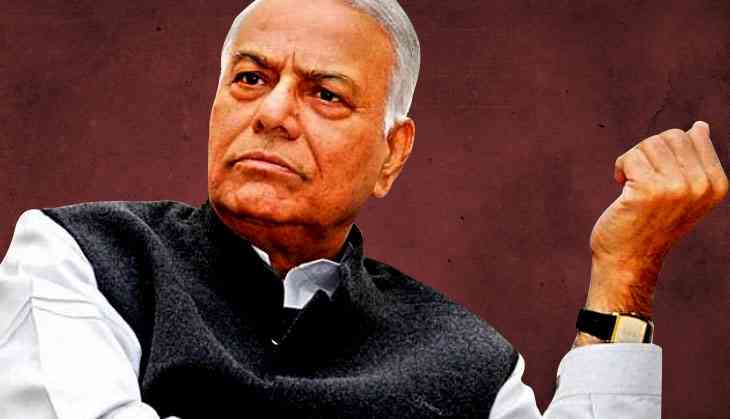 For all the political parties for the Lok Sabha elections, 2019, they are engaged in preparations for loud noise. BJP President Amit Shah and Prime Minister Modi are also working to strengthen their ranks in election rallies. Apart from this, the Congress has also raised its guts. Between this political stir, Yashwant Sinha, a former BJP BJP leader, has given the formula to defeat his old party. Recently, Yashwant wrote an article for NDTV, in which Yashwant gave his comment on many possibilities of defeating BJP.
In his article, Yashwant has written that a great coalition can be a good option for defeating BJP. He said that if all the opposition pulses came together, the elections could be won without opening the face of the candidate of the prime minister. The BJP's reaction will be on who will stand in front of Modi for the post of Prime Minister? The same question will propagate.
Yashwant divided the states into four categories and gave a formula. According to Sinha, the Opposition can benefit from the pre-election alliance in five major states UP, Bihar, Jharkhand, Maharashtra and Karnataka.
Former finance minister Yashwant Sinha has written in his article about the states where the Congress and the BJP are the mainstream parties. He said that there are 110 Lok Sabha seats in Himachal Pradesh, Uttarakhand, Haryana, Rajasthan, Madhya Pradesh, Gujarat and Chhattisgarh. Yashwant said that it is not necessary that the party will win this time also according to the old figures.
Regarding Delhi-Punjab and Assam, Sinha said that these states have a strong base of regional parties. These parties have not given any indication for the alliance with the Congress in the 2019 Lok Sabha elections.
Yashwant Sinha, who is considered to be anti-Modi PM, believes that even if the National level does not form a coalition, even then the alliance of states can be a threat to the BJP. If there is a coalition like Uttar Pradesh, then the BJP will have to take this into account. Speaking on the possible strategy of BJP, Sinha said that if the numbers have to be mobilized, then BJP will try to pull regional parties and independent candidates in their back. Opposition parties should keep their preparation in view of these possibilities.
Also read: OMG! Making pakoras inside JNU campus cost the students hard; what happened next will surprise you