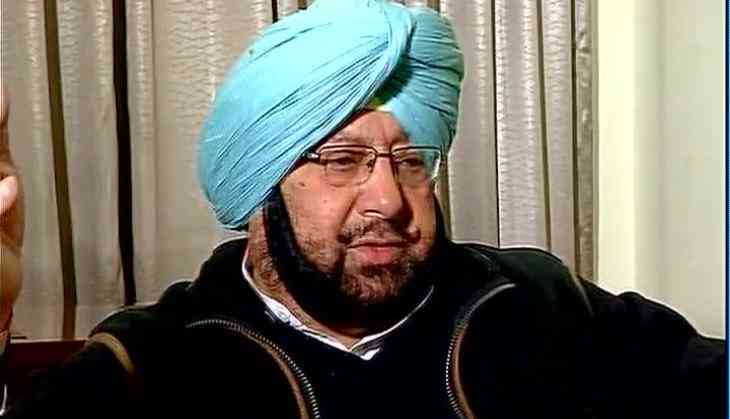 Captain Amarinder Singh, who is all set to take over as the Chief Minister after the Congress' splendid win in Punjab, today said that his government would not indulge in vendetta politics.
When asked about what action he will take against people from the SAD-BJP alliance facing allegations of promoting drug trade, Singh said, "There will be no vendetta politics, no victimisation. There is a Constitution and law. You can't just break all that. If name comes in the investigation then we'll see."
Addressing the media here, the Congress leader promised that his government would take more than 100 critical decisions, with no financial implications, in its first Cabinet meet.
"In the first Cabinet meeting, we will bring those issues which have no monetary involvement. We will liberalise industrial policy," he said.
"The Prime Minister assured me of all support on the financial front...I have asked the Prime Minister for debt waiver. He said whatever you require for Punjab I will be all willing to help. We will also reform Punjab police," he added.
When asked if he spoke to Congress vice-president Rahul Gandhi after victory in Punjab, Singh said the former congratulated him.
"He said well done Amarinder, I said thank you Rahul," he said.
He also reiterated his poll promise of wiping out the drug menace in four weeks and bringing every guilty person to book
Describing the result as a mandate for stability, progress and good governance, Singh listed education and health as two areas of immediate concern.
"The drug we are after is chitta. Psychiatrists needed to tackle drug menace. Two issues require major attention - one is health and the other is education," he added.
The Congress party made a resounding comeback in Punjab yesterday after a gap of a decade, with 77 seats in the 117-member Assembly.
The Aam Aadmi Party (AAP) won less than it was expected to, though its 20 seats on debut made it the second largest party in the Punjab Assembly.
The Shiromani Akali Dal (SAD)-Bharatiya Janata Party (BJP) alliance fared the worst with 18 seats.
--ANI