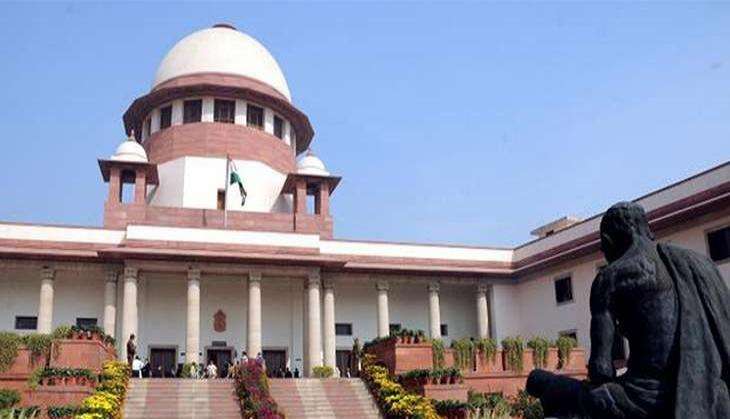 The Supreme Court, on 26 October, said that it will not hear the issue that whether communal agenda of a political party can be attributed to a candidate seeking votes or not.
The ape court said this while giving its decision on the Hindutva case which deals with electoral malpractices.
A seven-judge constitution bench, headed by Chief Justice TS Thakur, said that the matter is not under consideration before the Constitution bench.
Arguing before the bench senior lawyer and one of the petitioners in the case Kapil Sibal said that the agenda of a political party in effect becomes agenda of a candidate so this should be corrupt practice and come under electoral law.
Sibal tried to establish that one couldn't utter the word religion in the election process and use religion (in the election campaign) as a tool to get votes in the election.
On 25 October, the apex court said it won't reconsider 1995 judgment which defined Hindutva as "a way of life and not a religion."
The observations came after an on interlocutory application filed by social activist Teesta Setalvad requested the bench to reconsider the 95 judgment.
Last week, Setalvad had sought the Supreme Court's intervention in the matter with an application stating that religion and politics should not be mixed and a direction be passed to delink religion from politics.
The apex court bench also comprised Justices MB Lokur, SA Bobde, AK Goel, UU Lalit, DY Chandrachud and I Nageshwar Rao.
The top court instead took up a separate plea filed in 1990 whether seeking of votes in the name of religion will amount to a corrupt practice under the Representation of the People Act warranting disqualification.
It may be recalled that the Bombay High Court had set aside the election of Shiv Sena leader Manohar Joshi in the mid-1990s. The matter was then moved to Supreme Court, which in 1995 overturned the high court order saying Hindutva is a way of life.
Since then, the issue was raised in the top court many times, including in 2002 when the court referred the matter to a seven-judge bench for clarity.
--ANI