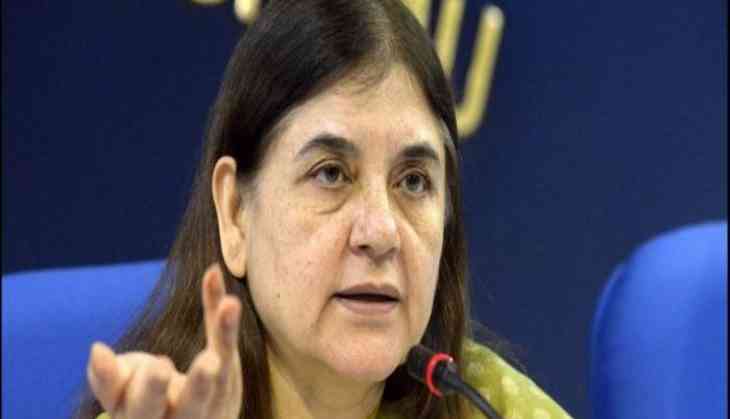 Women activists support Maneka Gandhi's remark on Bollywood films
Agreeing with Union Minister for Women and Child Development Maneka Gandhi's remark on films posing as a threat to women, women activists on Saturday said that Indian cinema needs to be sensitive towards this issue as the young crowd picks things easily.
'I think Maneka Gandhi is right to the certain extent. The Indian cinema needs to be sensitive towards such issues wherein a very small message from a film is picked up by the youth. This adds on to the agony of women,' National Commission for Women (NCW) member Shamina Shafiq told ANI.
She further said certain scenes from the films bring notions on the ground and encourages public that these things must be done because actors are doing it.
Meanwhile, another women activist Abha Singh said if the Union Minister feels that Bollywood films incite violence then she should set up a board to study that and make concrete recommendations which can be implemented.
'If you try to cut films or make corrections in them, it would be a violation of the fundamental right of speech and expression because films fall in a creative arena and you cannot question creativity on these issues,' she added.
She, however, said that the censor board and Gandhi should work together and bring out a policy to handle the issue.
'To some extent violence against women in films definitely, impact the youth who are in their sensitive age as they are influenced by these films and accordingly try to enact out such things in their real life. Definitely, violent films have led to crimes against women,' Singh said.
Blaming movies for the rising crime against women in the country, Gandhi has urged the film fraternity to portray women in a better light.
'We have a very important reason why men believe they can get away or they indulge in violence against women and that film. If you look at films, lead which is a way to communicate messages, you will find romance almost always starts with eve-teasing. The man and friends will surround a woman, be mean to her trip her up, show her down, abuse her, touch her inappropriately and slowly she falls in love with him,' She said while speaking at Goa Fest on Friday.
She said that violence against women is increasing because of the indecent representation of them in Bollywood and regional movies.
'Romance in almost every film starts with eve teasing, be it Hindi or in regional films,' she added. Gandhi further said that the powerlessness of men leads to violence against women.
'The man's feeling of powerlessness, he is being shouted at, his failure in the job is also one of the reasons of violence against women,' she added. (ANI)