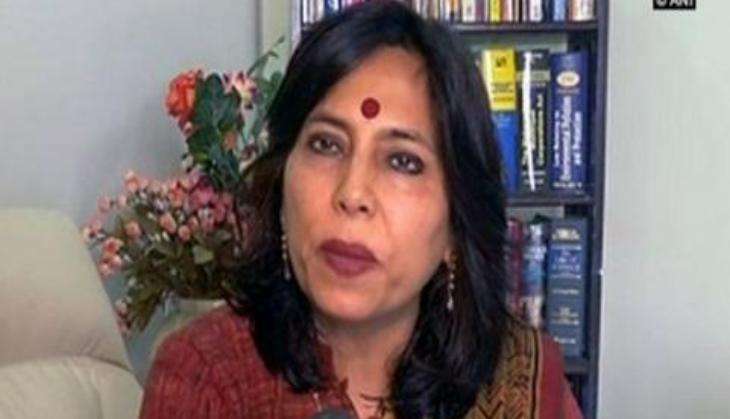 Expressing her wrath over the 'promotional stunt' by Bollywood icon Shah Rukh Khan where a person ended up losing his life, social activist Abha Singh on Tuesday called for stern action against the actor and his PR team saying it is an offence to create nuisance at Railway platforms.
"One person has died in Vadodara while many other lives have been endangered. This is an offence under Section 145 of the Railway Act because you cannot create any nuisance at the platforms. It is necessary that Gujarat police issues a notice to the railways under Section 149 of the CRPC to immediately withdraw this permission," Singh told ANI.
The social activist further said that the promotional event was an offence under Section 333 of Indian Penal Code (IPC) as it is endangering the life of passengers and people who are collecting at the platforms.
"An FIR needs to be registered immediately and action needs to be taken against those Railway officers who have given permission for this promotional event. It was their duty to look into the interest of the passengers travelling in the train," she added.
Shah Rukh Khan's 'Raees' journey by rail, from Mumbai to Delhi turned fatal on Tuesday as a person died of suffocation in Gujarat's Vadodara, which left the 51-year-old actor deeply saddened.
While speaking to the media on the same, the actor said, "One of our colleagues was travelling with us. Her uncle came down to see her at Baroda. He suffered from a cardiac arrest. It was really unfortunate."
"We started the journey thinking we all will travel, spend time with each other when one of your own loses someone one trip like this, it saddens us all. On behalf of everyone, our prayers and blessings are with the whole family. She has reached there. I just spoke to her. I think the burial is in an hour or half hour," the actor added.
In a bid to get a glimpse of the 'Dilwale' actor at the Vadodara Railway Station two fans were also injured in the crowd.
Rahul Dholakia directed 'Raees,' which also stars Nawazuddin Siddiqui and Mahira Khan, is set to be released on 25 January.
-ANI