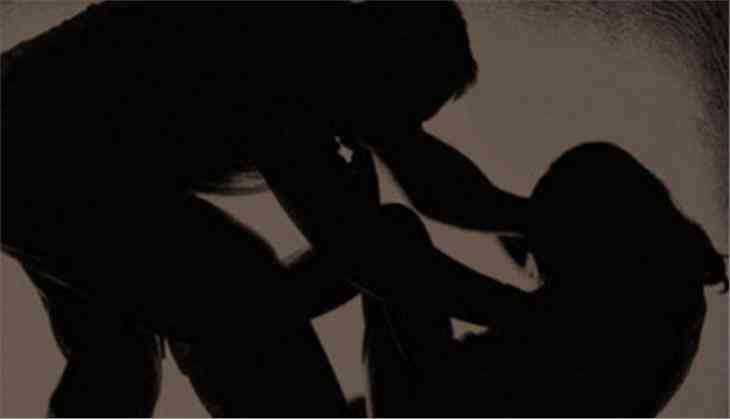 Representative image of sexual harassment (ANI)
A 29-year-old woman, who was travelling from Kundli to Rohini, Haryana reportedly jumped out the moving cab to escape the molestation of the 22-year-old Uber driver, who was allegedly drunk. The driver named Sanjeev alias Sanju was arrested for abducting and harassing a woman on Monday, 11 March, the police said.

The woman, who works in an MNC, approached Mahender Park Police Station and registered a complaint after escaping the harassment. During the investigation, the police came to know that the driver locked the women in the car by activating the car's central locking system when she wanted to leave it. Moreover, he also threatened her and tried to make unwanted approaches.

The women grew suspicious when the driver was not matching with the image of the driver provided by the Uber app and later on the way, she also came to realize that the driver is not taking the route which she usually takes. She also found that the cab has not commercial number plate instead, it had a white number plate.

At a CNG station near despot, she managed to unlock the door and jumped out when the car slowed down. The driver ran away from the spot immediately after she jumped out.

On the midnight of 9th and 10th March, The police traced the driver in Janti Kalan Village with the help of information provided by the Uber and it came to light that the car which was registered with the Uber does not belong to the accused. The driver, who had not even driving license, was driving someone else's car who was registered with the aggregator Uber.

Meanwhile, an Uber spokesperson informed that the driver, who allowed another person to drive the cab, violated the agreement thereby was removed from the service.
"We immediately removed the driver partner's access to the app and will take strict action against him for letting an unregistered driver without a licence access his account and take trips via the app," the PTI quoted the spokesperson as saying.