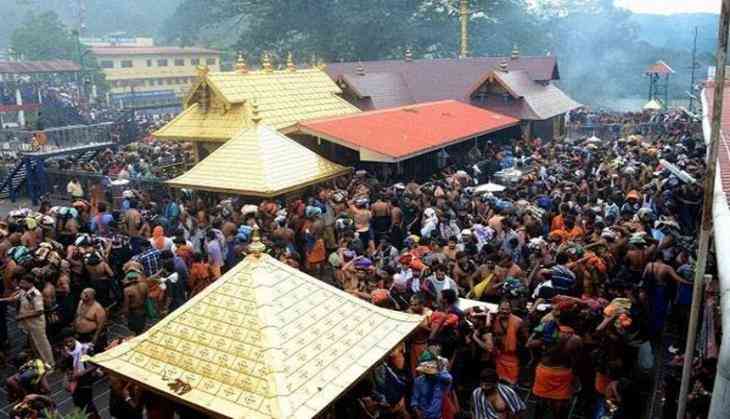 A woman, said to be a Delhi-based journalist of a foreign media outlet, began trekking to Sabarimala hill amid protests by devotees opposing the entry of girls and women of menstrual age into the hill shrine.
Police have thrown a security ring around the woman accompanied by her colleague, a foreigner.
However, there is no confirmation regarding her age.
Local TV crew said she is in her late 40s and if she climbed the hill, she would be the first woman of the menstrual age group to visit the Sabarimala temple of Lord Ayyappa after the Supreme Court order permitting women of all age groups to enter the shrine.