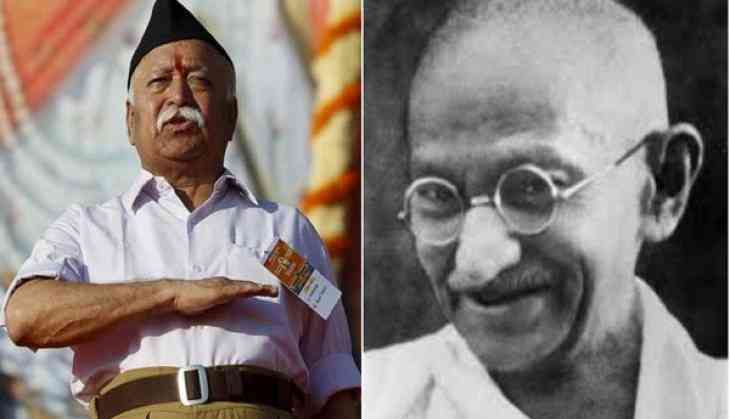 Will nation follow Gandhi's ideology or Mohan Bhagwat's: Samajwadi Party (ANI)
In a scathing attack on Mohan Bhagwat following his remark that violence in the name of cow protection defames his organisation, the Samajwadi Party (SP) on 10 April said that the nation will decide which ideology to follow- Mahatma Gandhi's or the Rashtriya Swayamsevak Sangh ( RSS) chief's.

"The nation has to decide whether the nation wants to go on the vision shown by Mahatma Gandhi or by Mohan Bhagwat or Uttar Pradesh Chief Minister Yogi Adityanath. The grand guru of Yogi Adityanath's monastery was accused of inflaming the mindsets of those youths who eventually attacked the Mahatma Gandhi," SP leader Ghanshyam Tiwari told ANI.

However, Bhagwat has condemned the violence by the cow protection groups, saying it "defames" the cause.

His remarks at an event to observe the birth anniversary of Lord Mahavir came against the backdrop of the lynching of a Muslim man by cow vigilantes in Alwar in BJP-ruled Rajasthan that sparked protests from opposition parties and put the saffron party on the defensive.

"Nothing should be done while protecting cows that hurts the belief of some people. Nothing should be done that is violent. It only defames the efforts of cow protectors... The work of cow conservation should be carried out while obeying laws and the Constitution," Bhagwat added.
-ANI