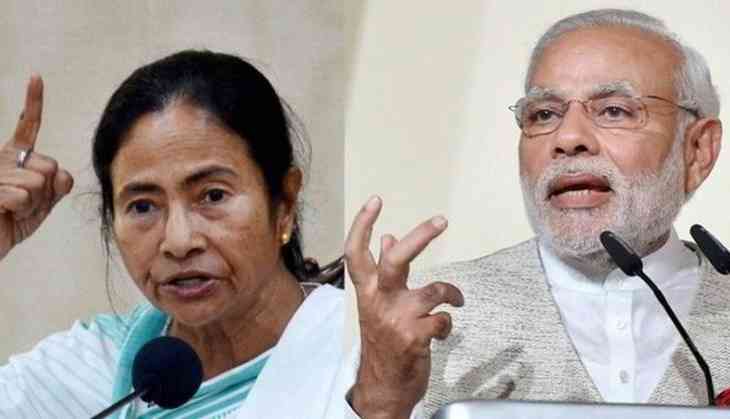 Mamata Banerjee and PM Modi
West Bengal Chief Minister Mamata Banerjee has replied to Prime Minister Narendra Modi about his claim that she sends him kurtas and gifts every year, and said that 'rosogollas and gifts are given to guests but BJP will not get a single vote.'
Stating about the culture and tradition of Bengal, Mamata Banerjee said that it is Bengal's culture to greet people with sweets and gift on "special occasions" although Bengal CM has stated that the saffron party will not get votes in Bengal.
"People will be surprised and I should not say this in the election season, but Mamata didi sends me gifts every year. She still sends me one or two kurtas that she picks herself a year," said PM Modi in an interview to Akshay Kumar.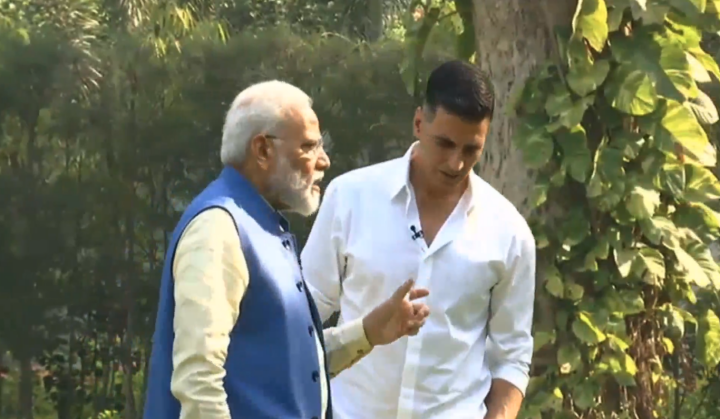 PM Narendra Modi and Akshay Kumar
While elaborating about the gifts incident, PM Modi told Akshay Kumar that it was Bangladesh's PM Sheikh Hasina who started sending him sweets every year and the suit was followed by Bengal CM once she came to know about it. "Once Mamata didi found out, she also started sending me sweets once or twice a year."
The West Bengal is voting in all the seven phases of the Lok Sabha polls and it will end on May 19. The results of the polls will be declared on May 23. BJP has planned to inject into Mamata Banerjee's bastion and out of 42 seats, Amit Shah's Mission 22 is being looked upon closely. The CPM and Congress has become a distant third and fourth in the state.
Also read: PM Modi to file nomination today, security tightened up in wake of roadshow